Comprehensive Stroke Center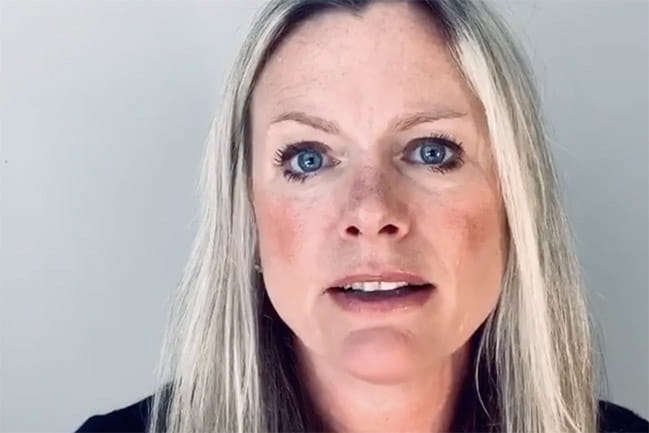 We Are Ready
Stroke is a medical emergency. MUSC Health is here for you
Processes Are In Place
Stroke is a medical emergency. MUSC Health is here for you
The Comprehensive Stroke Center at MUSC Health is one of the nation's leading stroke-certified hospitals. Our specialists are internationally recognized as being among the best in the field. Here, you will find more diagnostic tools and treatment options than at any other center in South Carolina.
National Benchmarking | How Are We Doing?

Exceed American Heart/Stroke Associations Get With the Guidelines-Stroke Quality Achievement Measures overall compliance rate of 85%

Serious complication rates for Carotid Endarterectomy are lower than the national benchmark

Serious complication rates for Diagnostic Angiogram are lower than the national benchmark
Stroke Care at MUSC Health: Why Choose Us?
When you come to MUSC Health for treatment of stroke and cerebrovascular disorders, you benefit from:
Unparalleled Response Time: Our team has one of the fastest times in the country for treating strokes and restoring blood flow to the brain. We consistently exceed national benchmarks for time to treatment.
Cutting-Edge Treatments: As a certified stroke center, we offer advanced treatments not found at other facilities. Our doctors pioneered a safer way to remove stroke-causing blood clots. The direct aspiration, first pass technique (ADAPT) restores blood flow to the brain faster by swiftly suctioning out large blood clots. With ADAPT, there is less risk of the clot breaking up and blocking blood flow elsewhere in the brain.
Depth of Experience: We have one of the largest aneurysm programs in the country, treating up to 5 times as many patients as most hospitals. This large volume gives our doctors exceptional expertise and leads to better patient outcomes. Meet our team.
Leaders in Stroke Care: We are a nationally recognized stroke-certified hospital. Our recognitions include:

Stroke Gold Plus Quality Achievement Award from the American Heart Association/American Stroke Association
The first medical center in South Carolina to earn The Joint Commission Comprehensive Stroke Center certification

Innovation: Our team actively participates in clinical trials testing new treatments that may improve patient outcomes. Our doctors work closely with experts at the MUSC Stroke Research and Education Center. 
Cerebrovascular Disorders We Treat
Our doctors diagnose and treat a variety of problems that affect the brain and surrounding blood vessels (cerebrovascular problems). Health conditions we treat include:
Strokes
Aneurysms
Arteriovenous malformations (AVMs)
Tumors
Treating Strokes & Cerebrovascular Disorders
Our doctors use advanced imaging to develop treatment and rehabilitation plans targeted to your specific needs. Our treatment options include:
Stroke Thrombectomy: The use of a small device to break up or remove a blood clot in the brain. ADAPT, a suctioning technique pioneered at MUSC Health, removes large blood clots quickly with less risk of the clot breaking up and traveling throughout the brain.
Endovascular Coiling (embolization): Surgery to insert a coil device that keeps blood from flowing into an aneurysm, a bulging weak area in an artery.
Cerebral Aneurysm Clipping: Placing a clip device onto the opening of a brain aneurysm, a bulging weak area in an artery, to stop blood from flowing into it.
Apollo™ System: Minimally invasive technique for removing difficult-to-reach blood clots once considered inoperable.
Carotid Endarterectomy: Surgery to remove plaque from inside the carotid artery.
Carotid Artery Stenting: Surgery to insert a metal mesh to hold open an artery.
Medications: Clot-busting drugs, called thrombolytics, to dissolve blood clots and blood thinners to reduce the risk of clots forming.
Dedicated Stroke Services
Our doctors use the latest technology to provide expert care. Our stroke treatment center offers:
Specialized Intensive Care Unit:
You will receive top-level care in our Neurosciences Intensive Care Unit (NSICU), the only one in the state staffed by neurointensivists. These doctors have specialized training in nervous system diseases.
Advanced Imaging:
Our doctors use the latest imaging technology to determine whether you are a good candidate for a thrombectomy, a procedure to remove blood clots. These findings help us create a treatment plan specific to your unique health needs. Our advanced imaging technology includes:
Computed Tomography (CT) Scan: An X-ray of the skull and brain reveals brain abnormalities, such as insufficient blood flow or a ruptured blood vessel.
Computed Tomography (CT) Angiogram: Your doctor takes pictures with a CT scan as an injection of iodine-rich contrast material flows through your blood vessels to the brain, highlighting any abnormalities.
Computed Tomography (CT) Perfusion: This test shows the areas of the brain that are adequately receiving blood and provides information about blood flow to the brain.
Rehabilitation Services:
Specialists in our occupational therapy neurological rehabilitation services program work with you to help you regain function and return to daily activities more quickly.
Statewide Stroke Care:
Doctors from across South Carolina tap the expertise of MUSC Health stroke experts via our Neuroscience Telehealth Programs. This partnership allows patients to receive quality care closer to home. Since 2008, our doctors have used advanced technologies to help more than 8,500 stroke patients statewide.
Stroke Clinics:
Our stroke experts see patients on the main campus of MUSC Health in Charleston, as well as at our regional clinic locations in Mount Pleasant and Murrell's Inlet.
Contact Us
To learn more about the Comprehensive Stroke Center at MUSC Health, please call 843-792-3223.
Refer a Patient
Submit an online appointment referral form or call our 24-hour referring physician service, MEDULINE, at 800-922-5250.