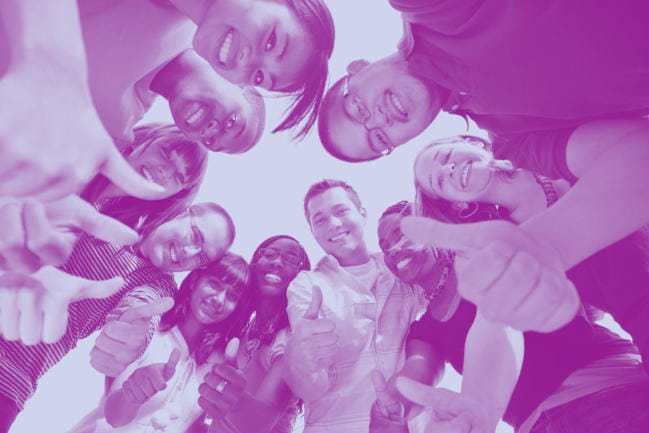 The Youth Collaborative strives to be a resource for our community. In addition to providing clinical and research treatment options, we empower the community through education, including presentations and community outreach events. Currently, we offer a high school internship program, the MUSC Teen Science Ambassador program, and an education program, "Just Say Know."
Just Say Know: Understanding the Science of Addiction
About Just Say Know
The Just Say Know Program is a presentation and hands-on learning experience designed to teach students the science behind developing drug and alcohol addiction. It is based on research findings in neuroscience, delivered in a way that is both entertaining and engaging. Following the presentation, students examine a real human brain to further solidify the message that the brain is a physical organ in the body, and to illustrate where drugs and alcohol affect the brain the most. The program can be tailored to last from 30 to 50 minutes. It is designed for use in students sixth grade and up.
The presentation avoids using scare tactics to discourage drug and alcohol use. Instead, it relies on science to teach students how the brain works, and how drugs and alcohol can alter brain structure and function to produce problems including risky behaviors and addiction. The program has the added value of encouraging students to think differently about their brains, potentially promoting use of other safety relevant behaviors (use of helmets, seat belts, etc.).
Request a Presentation
If interested in getting this presentation at your schools or community center, please contact Mrs. Sylvia Rivers at 843-792-9531 or riverssy@musc.edu.
Teen Science Ambassador Program
About Teen Science Ambassadors
The Youth Collaborative offers an internship for high school juniors and seniors who are interested in science. Our ambassadors will learn about career opportunities in STEM (Science, Technology, Engineering and Mathematics), job skills, and collaborate with professionals and other students in the STEM field. Ambassadors will join our team for weekly meetings online or in person. During our meetings, we will cover topics such as clinical research, developmental neuroscience, addiction science, résumé building, and professional development. Each week the students will complete an assignment that is related to the discussion topic. Lastly, each of our ambassadors will complete a research proposal exercise. This program is a great opportunity for students interested in scientific careers to get exposure to the field.
If you are a teen interested in a career in the STEM field, please apply. We offer two sessions per year with groups in the spring (February through May) and fall (August through November). Weekly meetings are every Tuesday from 4:30 p.m. to 5:30 pm.
Requirements for Teen Science Ambassador participation:
Junior or Senior
GPA greater than 3.0
Must be 16 or older
Able to attend in-person orientation day on a Saturday
Able to participate in the weekly meetings on Tuesdays from 4:30 .p.m. to 5:30 p.m.
Become an Ambassador
If interested, please fill out our online application, email youthoutreach@musc.edu, or call Reneé Rountree at 843-792-6919.