Urology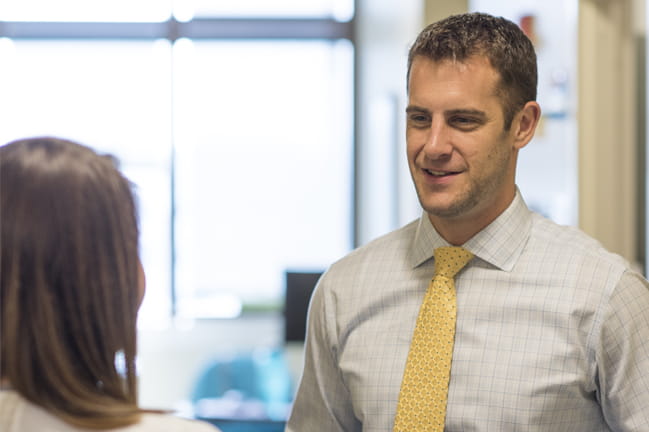 Urologic conditions such as an enlarged prostate, kidney stones, incontinence, and sexual dysfunction can cause pain, embarrassment, and discomfort. At MUSC Health Urology, we work with you to develop a personalized treatment plan to improve your quality of life.
Our urologists are among the most experienced and skilled in the tristate region. Not only do they provide expert preventative care, they are international leaders in repairing problems that develop after complex surgeries. There is no aspect of urologic care our program can't provide.
Request an Appointment
To learn more about urology services or request an appointment, please call 843-792-7888. You can also find a MUSC Health urology location near you.
Urology at MUSC Health: Why Choose Us?
We treat urologic conditions ranging from the routine to the most critical. Our urologists have completed additional training in subspecialty areas such as urologic cancers, male infertility, kidney stone disease, and pelvic and bladder health. You receive expert care from doctors specializing in treating your specific diagnosis.
At MUSC Health, you also benefit from:
One of the country's best urology departments: U.S. News & World Report ranked MUSC Urology as one of the top urology departments in the nation.
Highly trained team: All of our urologists are board-certified and fellowship-trained in a specific area of urology. Those distinctions mean our doctors passed optional, rigorous exams and completed additional years of subspecialty training. Providers from across the tristate area look to our team members for their expertise and advice. Meet our team.
Leaders in the field: Our doctors are leaders in the field, having written hundreds of articles, books and book chapters on urology. They are frequently invited to speak nationally and internationally about our innovative treatments. We also train doctors from around the country on advanced techniques. At MUSC, you receive care from some of the country's most respected and experienced urologists.
Advanced diagnostic services: We offer the most advanced and innovative diagnostic services, including services not available anywhere else in the region. For example, we are the only program in South Carolina offering video urodynamic studies, the most advanced diagnostic test available for lower urinary tract conditions.
Specialized treatments and expertise: We are experts at urinary tract reconstruction. Doctors from the tristate region as well as Tennessee and Florida send their patients to us for these surgeries. The treatment helps people who have bladder dysfunction caused by damaged nerves. Learn more about urology conditions and treatments.
Unique expertise: Our men's sexual health and fertility specialist is the only one with fellowship training in the region. This special expertise means you receive the most advanced and effective treatment for sexual dysfunction and fertility concerns. Find out more about our men's sexual health and fertility.
Urology Patient Resources
Podcast
Bobbi Connor of South Carolina Public Radio interviews Dr. Thomas Keane about the latest research related to smoking and bladder cancer.
Listen to the Health Focus Podcast.