Cosmetic Dermatology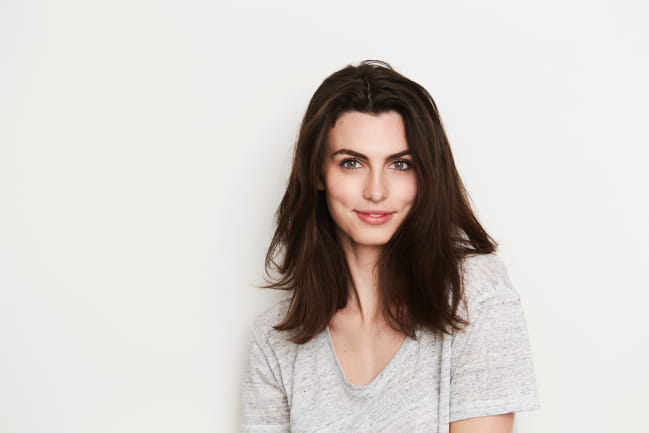 Cosmetic Dermatology Team
Combining Clinical Excellence with Beautiful Results
How you feel about your appearance affects your overall well-being. At MUSC Health Cosmetic Dermatology, we help you achieve your best self through customized treatment plans and a wide range of innovative, noninvasive procedures for your face and body. As skin experts backed by years of experience, we are committed to meeting each person's desired results while delivering natural-looking, ageless beauty.
Take the first step toward looking and feeling your very best. Schedule a consultation today.
Sign up to receive monthly news and updates by texting "MUSCDERM" to 22828.
Why Choose Us?
Our team's education, experience, and artful eye guarantee that you achieve your desired skincare results. Highlights of our program include:
Approach Just for You: We customize our care to meet your individual concerns and work within your budget. We deliver pleasing, natural results and never pressure you to commit to more than you need or want.
Safe & Dependable: As part of an academic medical center, we offer convenience at a state-of-the-art, trusted setting.
Advanced Training & Expertise: Uniquely, a board-certified dermatologist with advanced training completes each procedure. Our dermatologist also supervises a licensed aesthetician for complementary treatments.
Comprehensive Care & Team Approach: In addition to your cosmetic concerns, other skin issues can be addressed, such as acne or a suspicious mole.
Reward Programs: Treat yourself and save money by participating in plans such as Brilliant Distinctions and Aspire Reward programs. You can earn discounts toward future treatments and product purchases.
Cosmetic Treatments
We offer the most innovative techniques and state-of-the-art equipment. Techniques and equipment include, but are not limited to, fat reduction with the Vanquish ME™ or CoolSculpting® procedures and skin rejuvenation with a fractional carbon dioxide (CO2) laser.
Learn more about our wide range of treatments and procedures:
Wrinkle Relaxers: Botox®, Dysport® and Xeomin
Dermal Fillers: Restylane®, Juvéderm®, Voluma®, Volbella® and Radiesse®
Laser & Light Treatments for Your Skin
Laser Hair Removal
Laser Tattoo Removal
Specialty Facials, Microneedling & Chemical Peels
Body Shaping, Fat Reduction & Skin Tightening
Platelet-rich Plasma Treatments
Excessive Underarm Sweating
Spider Vein Treatment
Wrinkle Relaxers: Botox®, Dysport® and Xeomin
Botox®, Xeomin® and Dysport® use purified proteins to safely relax muscles that cause wrinkles. These treatments can minimize or eliminate existing wrinkles and prevent new ones from forming.
Our experienced dermatologists will help you determine which relaxer is best suited to your particular needs. Potential areas for improvement include:
Forehead
Eye Area
Lip Lines
Chin
Frown Area
Jawline
Neck
Dermal Fillers: Restylane®, Juvederm®, Voluma®, Volbella® and Radiesse
As we age, our face loses volume and fullness, resulting in wrinkles, shadows and hollowed contours that create an aged appearance. We can reverse these changes and restore a youthful and refreshed appearance with injectable, soft-tissue fillers. These nonsurgical options provide immediate results and can:
Restore & Rejuvenate Cheeks, Lips & Hands
Smooth Out Lines Around Your Lips, Frown Lines & Neck
Reduce the Appearance of Under-Eye Circles & Hollowness
We have access to the newest and most up-to-date products, as well as the expertise to help you choose the best filler for your needs. In addition to addressing volume, soft-tissue fillers can minimize the appearance of scars, including those caused by acne. Numerous options exist, enabling truly customized treatment and beautiful, natural results.
Laser & Light Treatments for Your Skin
We offer a wide range of noninvasive laser and light treatments, using the most advanced technology. These energy-based options can precisely target skin tone, wrinkles, irregular skin texture, scars and numerous other skin concerns, often with little or no recovery time needed.
Our treatments include:
Intense Pulsed Light (IPL): This therapy is ideal for treating sun spots, broken capillaries and rosacea (skin disease that causes redness) on the face, neck, chest and hands. High-intensity pulses of light penetrate the skin, targeting dark or red pigments. The pigment then shrinks, causing it to fade and be absorbed by the body.
Fractionated Laser Resurfacing: This highly effective treatment targets wrinkles, poor skin texture and uneven skin tone. A laser removes layers of damaged skin to stimulate newer, smoother, younger-looking skin. Commonly treated areas include around the eyes, lines around the mouth, and the face, neck, chest and hands.
Pulsed-Dye Laser: This laser provides effective treatment for vascular skin issues both cosmetic and medical, including rosacea, port wine stains, "broken" or prominent blood vessels, and scars.
Excel V™ CoolView: This versatile laser system combines two wavelengths of laser energy to effectively treat numerous skin issues. These issues include many types of vascular lesions, as well as facial redness, "broken" blood vessels, dark sun spots, scars and leg veins. The laser can even relieve bruising after other procedures, for quicker healing.
Laser Genesis™: This no-downtime procedure stimulates new collagen production in deeper skin layers. Treatments gradually improve skin quality and appearance, minimizing lines and skin discoloration.
Laser Hair Removal
Our light-based treatments can permanently reduce unwanted hair for all skin tones. We can treat hair on the:
Face
Back
Chest
Arms
Underarms
Bikini area
Legs
Laser Tattoo Removal
High-energy lasers are used to break up tattoo pigment into tiny pieces, making the pigment particles small enough for the body's own immune system to dissolve.
Specialty Facials, Microneedling & Chemical Peels
Our highly experienced aesthetician performs a variety of rejuvenation procedures to help improve your skin's appearance. Services include:
Oxylight® Facial: Known as the "red carpet facial," this treatment is great for preparing for a special event or even just complementing your regular skin maintenance. Multiple technologies are combined, including microdermabrasion, ultrasound, micro-current, oxygen therapy and combinations of LED light. The result is improved skin health and appearance, with a younger-looking complexion.
Chemical Peels: A peeling agent applied to the skin removes its damaged outer layers. The skin then regenerates with glowing results. Peels can improve uneven skin tone, reduce acne and soften fine lines. Different peel strengths can provide the best results for your individual goals, some with little or no downtime.
Microdermabrasion: During this facial treatment, a diamond tip removes the uppermost layer of dead skin. The procedure makes it easier for skincare products to penetrate into the skin's deeper layers, helping stimulate collagen production and improve elasticity.
Microneedling: Also called collagen induction therapy, this procedure involves the application of multiple, tiny needles to the skin. Doing so stimulates the body's natural repair mechanism to produce new collagen. Benefits include a reduction in fine lines and improved skin texture.
Dermaplaning: Precise and controlled leveling polishes the outermost layer of skin. The treatment removes fine facial hair and provides light exfoliation, giving the skin a smoother appearance.
Body Shaping, Fat Reduction & Skin Tightening
We offer three of the most advanced and effective methods for reducing unwanted fat, tightening loose skin and contouring your body. Our nonsurgical approaches can target areas such as the abdomen, flanks (love handles), thighs, back, arms and chin.
Our procedures include:
CoolSculpting®: We offer the newest generation of this popular treatment, which uses cooling technology to freeze and destroy unwanted fat. Commonly treated areas include the abdomen, thighs, back, flanks, arms, knees and even under the chin. You may see results in as soon as three weeks, but typically optimal results will be seen in three months.
Vanquish ME™: Radio-frequency technology selectively targets and painlessly destroys fat cells. This option is ideal for treating large areas such as the abdomen, back, flanks, bra line, arms and thighs. We recommend a series of treatments for the best results. You may notice improvement in the treatment area within two weeks, but it could take up to six weeks.
Exilis Ultra™: This pain-free treatment is the only noninvasive approach that combines ultrasound and radio-frequency technology. We use it to tighten the skin, contour the body and reduce cellulite, targeting areas such as around the eyes and the jowls, jaw-line, abdomen, arms, thighs and knees. There is no downtime involved, and we recommend a series of treatments for the best results.
Kybella®: Commonly called a "double" chin, excess fat under the chin results from factors such as genetics, excess weight and age-related changes. Using a naturally occurring molecule, a series of small injections dissolves these submental fat cells, defining your jawline and improving your profile.
Platelet-Rich Plasma Treatments
Commonly known as PRP, these treatments begin by drawing the recipient's blood and spinning it down to a concentrate of specialized cells called platelets. The beauty of platelets is that they release proteins called growth factors that play a central role in healing, repairing and rejuvenating.
We use these platelets in three potential ways: delivering them to the skin with a microneedling procedure, directly injecting them into the problem area or simply applying them to the skin. The platelets then:
Combat Skin Aging
Slow or Stop Facial Volume Loss
Speed Post-Procedure Healing
Tackle Hair Loss
Excessive Underarm Sweating
While excessive underarm sweating (hyperhidrosis) can cause embarrassment and anxiety, Botox offers a safe, effective and FDA-approved way to provide relief. The injection of a natural, purified protein temporarily stops the signals that activate sweat glands under the arms.
Spider Vein Treatment
We offer the latest technology to safely remove unsightly spider veins. Our procedures include:
Sclerotherapy: This treatment provides the most effective option for cosmetically bothersome spider veins or prominent blood vessels in the legs. A solution injected into the unwanted vessels causes them to fade and diminish over a few weeks.
Excel V™ 1064 Laser: We offer the laser of choice for treating small spider veins in the legs.