The MUSC Health Trauma Survivors Network is a community of patients, families, health care providers, and volunteers who are looking to connect with one another and rebuild lives after a serious injury. In collaboration with the American Trauma Society, MUSC Health offers programs and resources to help patients and families manage their recovery and improve their lives.
Level 1 Trauma Center
MUSC Health is a Level 1 trauma center—the highest level of trauma care available. We are prepared 24 hours a day, 365 days a year to offer immediate care for life- and limb-threatening injuries, and provide trauma patients with instant access to the most advanced technology, surgical suites, and critical care services, which can make all the difference in saving lives and decreasing disabilities.
For additional information about MUSC's Trauma Survivors Network (TSN) program, contact the TSN Coordinator at 843-792-8401 or email traumasurvivors@musc.edu.
Peer Visitation Program
Peer visitation offers patients the opportunity to talk with a trained volunteer who has experienced the aftermath of a serious injury. These trained peer visitors answer your questions and address your concerns from the perspective of someone who has "been there."
Since they have lived through the experience, including the hospitalization and rehabilitation, TSN peer visitors understand the concerns of trauma patients on a personal level. The TSN peer visitor can relate to the uncertainty you might have about your recovery and offer understanding and tips for getting through the day. Most important, they are there to listen.
If you are interested in the Peer Visitation Program contact the TSN Coordinator at 843-792-8401 or email traumasurvivors@musc.edu.
NextSteps Program
NextSteps is an interactive program to help you manage your life after a serious injury. It will help you explore the ways your life has changed and how you can move forward.
Before your injury, you were on your own path in life, one that you expected to continue. However, injuries can change those plans and you may find yourself dealing with uncertainty. Will you get back to your old self and the path you were on? Or are you facing changes that will lead you down a new road in life?
It can be difficult to find the answers to these questions and face the challenges that lie ahead. NextSteps will help you understand where you are on the road to recovery, help you figure out where it is you want to go, and help you develop the skills to get there.
NextSteps recognizes that you play the most important role in your recovery. It will help you take control of your situation and become more active in your recovery. It uses techniques that have been scientifically proven to increase self-confidence and feelings of empowerment.
NextSteps is not a substitute for medical care or individual counseling. It is designed to help you work with your doctors and others in your recovery.
In NextSteps, you will work through a series of lessons and have the opportunity to share your experiences and learn from others who are facing similar challenges. You can do all of this, while working at your own pace and in your own surroundings.
Telehealth Resilience & Recovery Program (TRRP)
The Trauma/Telehealth Resilience and Recovery Program (TRRP) focuses on patients' emotional recovery after they have experienced a traumatic injury. More than 20 percent of traumatic injury patients may experience depression or anxiety in the first year post-injury. Our program provides education, screening, assessment, referrals, and mental health treatment or "behavior therapy" to support patients through the process of managing these symptoms. We are primarily telehealth based, meaning you can access the majority of our services from anywhere, with a phone, tablet, or computer.
In addition to our services for patients, we also offer consultation to hospitals and trauma centers looking to provide trauma informed mental health resources to patients.
How Does it Work?
We provide several levels of care for traumatic injury patients served through our level-I trauma center at MUSC, as follows:
Hospital Visit
We meet with you during your stay in the hospital to discuss emotional health and answer your questions about emotional recovery
Text Messaging Check-ups
After you leave the hospital, we send you texts checking in about stress and mood. We also send you tips and strategies to help you during your recovery
Recovery Assessment
Next, we call to check in with you to see how you are doing. We provide feedback and support to help you with emotional challenges or needs you may have after being injured.
Counseling Services
If you are struggling with symptoms of posttraumatic stress disorder or depression, we can help. Our clinic can provide services in person or through telehealth.
Our Recovery Assessment can be done at any time, even before or after the one month mark from your or your family member's hospital stay. If you feel you or a family member are struggling with depression, anxiety, or have any mental health concerns, feel free to reach out to our program at 843-792-0979.
What Are the Benefits of the Program?
Most patients in the US never receive mental health screening or follow-up care after traumatic injury. In fact, few hospitals offer adequate mental health screening and follow up after injury and hospitalization. Patients could live with symptoms for up to ten years before receiving treatment. This program therefore improves access to care by bringing education and best-practice mental health treatment directly to patients at several stages of recovery after traumatic injury. Our goal is to accelerate mental health recovery by identifying and treating symptoms of depression and posttraumatic stress disorder early in the recovery process after injury.
Many of the patients we serve live more than 25 miles away from MUSC, and many others are not yet sufficiently mobile due to their physical injuries to attend face-to-face treatment sessions. With TRRP, patients can attend appointments from anywhere via telehealth. This telehealth treatment option allows patients to start mental health treatment regardless of where they are in their physical recovery or where they live. We can also provide referrals for patients with mental health needs that are not addressed by our services.
To learn more about emotional recovery and telemental health treatment, please visit our website at www.trrphealth.org
About Us
TRRP, funded by the Center for Telehealth at MUSC, represents a multidisciplinary partnership between MUSC's Department of Surgery (General Surgery, Trauma, and Surgical Critical Care), Department of Pediatrics (Emergency Medicine), College of Nursing (Technology Applications Center for Healthful Lifestyles), Center for Telehealth, and Department of Psychiatry and Behavioral Sciences (National Crime Victims Research and Treatment Center).
Meet the TRRP Team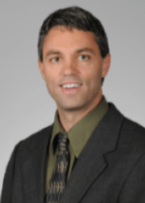 Kenneth Ruggiero, Ph.D.
Dr. Ruggiero is Professor and Director of TRRP. He is a licensed clinical psychologist and oversees the program.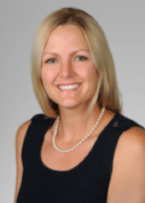 Tatiana Davidson, Ph.D.
Dr. Davidson is Associate Professor and Co-Director of TRRP. She is a licensed clinical psychologist and oversees supervisory and clinical operations.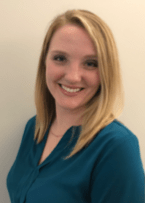 Leigh Ridings, Ph.D.
Dr. Ridings is a Postdoctoral Fellow with TRRP. She is a licensed clinical psychologist and supports research and clinical initiatives.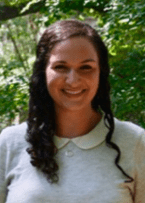 Margaret Anton, Ph.D.
Dr. Anton is a Postdoctoral Fellow with TRRP. She is a clinical psychologist and supports research and clinical initiatives.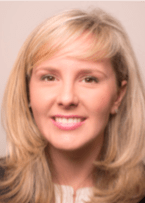 Jennifer Winkelmann, LPC
Ms. Winkelmann is the Program Manager of TRRP and a licensed professional counselor. She leads the program data management and supports research initiatives.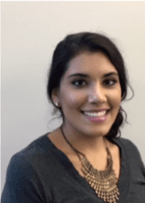 Olivia Eilers, BS
Ms. Eilers is the Program Coordinator and Training Manager of TRRP. She coordinates patient care and trainings through the clinic. She also leads daily operations.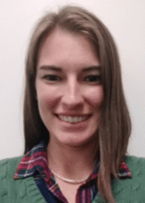 Meagan Mack, MA
Ms. Mack is a program coordinator with TRRP. She supports daily operations including screening, treatment, coordinating patient care, and research initiatives.
Partner Sites
TRRP is expanding to other locations in South Carolina! Find a program coordinator at our partner sites below: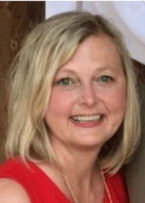 Prisma Health, Columbia, SC (formerly Palmetto Health)
Program Coordinator:
Jeannie Fuller, BSN
803-434-6230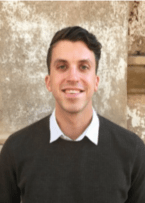 Trident Medical Center
Program Coordinator:
Jesse Walker, BS
843-996-0414
Trauma Survivors Support Groups
After leaving the hospital or rehabilitation facility, the Trauma Survivors Support Group provides an opportunity that allows trauma survivors and their families to connect with other survivors. When you have experienced a major event in your life, like being injured, it is helpful to talk with others. We can learn by talking to other survivors and sharing how we deal with the challenges of recovery.
Resources for Trauma Patients
American Trauma Society: Dedicated to the elimination of needless death and disability from injury
Trauma Survivors Network: A national program provided by the American Trauma Society. TSN is a community of patients, families, health care providers, and volunteers who are looking to connect with one another and rebuild their lives after serious injury.
Contact the MUSC Health TSN Coordinator at 843-792-8401 or email us at traumasurvivors@musc.edu
South Carolina Bar Association - lawyer referral service, advanced directive/planning, durable power of attorney
www.scbar.org (Public Information tab)
Lawyer Referral Service 800-868-2284
LATIS (May be eligible for free or low-cost legal assistance) 888-346-5592 or www.sclegal.org
Mental Health Crisis Support
Charleston & Dorchester County: 843-414-2350 or 800-613-8379
Berkeley County: 843-761-8282
National Hotline: 800-273-8255
State Office for Victim's Assistance (SOVA) - assistance programs and funding for victims of crime
www.sova.sc.gov
State Level: 803-734-1900
Please ask about MUSC Victims Assistance liaison and local resources
National Crime Victims Research & Treatment Center - outpatient trauma-focused treatment for all types of traumatic events.
67 Presidents Street, 2nd floor of South Building (of the Institute of Psychiatry), Charleston, SC 29425
843-792-8209
Domestic Violence
My Sister's House (local domestic violence shelter) Crisis Line: 843-744-3242
National Hotline: 800-799-7233
Alcoholics Anonymous Tri-County (Charleston, Dorchester, Berkeley) 24-Hour Helpline: 843-723-9633
211 Hotline - for assistance with locating local resources, operated by Trident United Way. 211 Hotline is also a 24-hour suicide hotline. Dial 2-1-1
Veteran Services/Affairs Officers - assists Veterans and dependents with information about benefits,
medical services, programs, and other community supports
va.sc.gov/index.html
State Office: 803-734-0200
Berkeley County: 843-377-8506
Charleston County:843-974-6360
Dorchester County: 843-832-0050
Department of Social Services - General Contacts (please ask for county-specific information)
Temporary Assistance for Needy Families (TANF)/Supplemental Nutrition Assistance
SNAP Benefits: 800-616-1309
General Information: 803-898-7601
South Carolina Red Cross- Lowcountry Chapter
Location: 2424-A City Hall Lane, North Charleston, SC 29406
Phone: 843-764-2323
Services: Disaster relief, emergency communication with military/service members, blood donation
Social Security pays benefits to people who cannot work because they have a medical condition that is expected to last at least one year or result in death. The Social Security Web site (www.ssa.gov) is easy to use if you apply for Supplemental Security Income (SSI). You can call 800-772-1213 or call your local Social Security office. It takes many months to process an application, so it is a good idea to get started quickly.