Storm Eye Institute: Eye Care Conditions & Services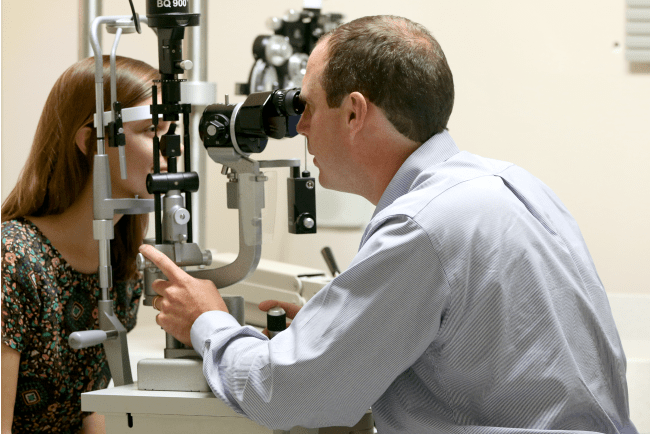 MUSC Health Opthalmology is open at the West Ashley Medical Pavilion. We are taking extra precautions to protect your safety. Please call 843-792-2020 to schedule.

Virtual visits are here! MUSC Health is pleased to announce safe, nationally-recognized care to both new and returning Eye Care patients via face-to-face video visits. Online appointments with our doctors and other providers are available through our virtual care network. See your doctor online using your computer, tablet, or mobile phone. We will continue to offer expanded online care options throughout and after the Coronavirus (COVID-19) pandemic to meet the medical needs of the Lowcountry community.

Call 843-792-2020 to schedule a virtual visit. Learn more about virtual visits.
At the MUSC Health Storm Eye Institute, you have access to dedicated experts in every aspect of eye health. You won't find another eye care team in South Carolina with specialists in eye cancer, glaucoma and corneal disease under one roof. Our program draws people from across South Carolina and surrounding areas.
Specialized Care at Storm Eye Institute
The complex structures in your eyes require specialized care, which you'll find at MUSC Health. We offer deep expertise in treating both common and complex eye problems.
Highlights of our program include:
Conditions We Treat
We offer expert care and treatment for any condition affecting the eye and nearby tissue, including: