Sarcoidosis Center of Excellence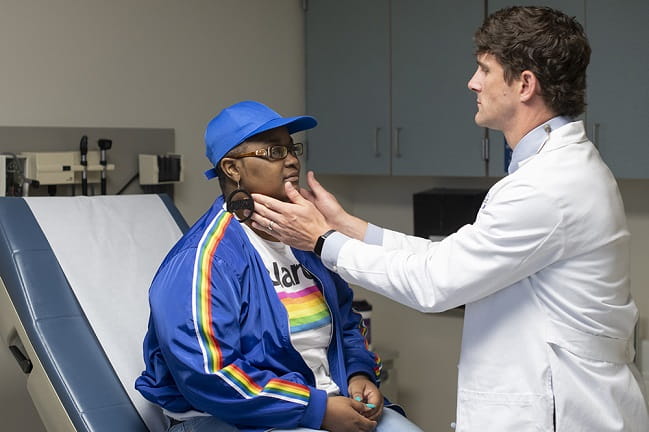 What is Sarcoidosis?
Sarcoidosis is a complex, multi-system inflammatory disease that can affect any organ in the body. Affecting more than 200,000 individuals in the United States, sarcoidosis is most commonly found in the lungs and lymph nodes, but also appears in other organs, including the eyes, kidneys, heart, brain, and skin. While there is currently no cure, sarcoidosis is a very manageable disease. The specialized sarcoidosis care team at MUSC Health works closely with patients and their families to create a comprehensive therapy plan to improve the lives of patients affected with the disease while allowing them the opportunity to live a long and fulfilling life.
Susan Pearlstine Sarcoidosis Center of Excellence
Established through a generous multimillion dollar gift by Susan Pearlstine, the MUSC Susan Pearlstine Sarcoidosis Center of Excellence serves as the focal point of contact for individuals affected with sarcoidosis as they undergo evaluation and management of their disease. The Center is committed to providing the most comprehensive care to patients with single and multi-organ disease involvement through innovative approaches in care management, research, and technology.
Why Choose Us?
The Susan Pearlstine Sarcoidosis Center of Excellence at MUSC is internationally certified by the World Association for Sarcoidosis and Other Granulomatous Diseases (WASOG), and recognized by the Foundation for Sarcoidosis Research (FSR) as a Sarcoidosis Clinic and Center of Excellence. Both of these designations provide a formal recognition of our team's commitment in striving for positive outcomes by meeting the needs of sarcoidosis patients through compassionate, quality and informative care.
At MUSC's Sarcoidosis Center, we offer:
A Multidisciplinary Team Approach to make sure patients quickly see the best doctors for their case. Our sarcoidosis care team actively collaborates with other specialists including those with expertise in dermatology, rheumatology, ophthalmology, cardiology, otolaryngology, and neurology.
State-of-the-art Diagnostic Testing and advanced treatment methods to provide patient-focused care that relieves a patient's symptoms and prevents irreversible organ damage from chronic inflammation due to sarcoidosis.
Cutting-Edge Sarcoidosis Clinical Trails and Research to discover new diagnostic and treatment opportunities for patients with sarcoidosis.
The MUSC Sarcoidosis Team
Leadership
W. Ennis James, M.D.
Susan Pearlstine Sarcoidosis Center Program Director
Maria Hoffman, MHA
Susan Pearlstine Sarcoidosis Center Program Manager
sarcoidosis@musc.edu
More Care Team Members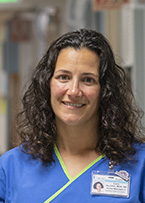 Katie Benfield | ILD Nurse Coordinator