Direct-to-Patient Services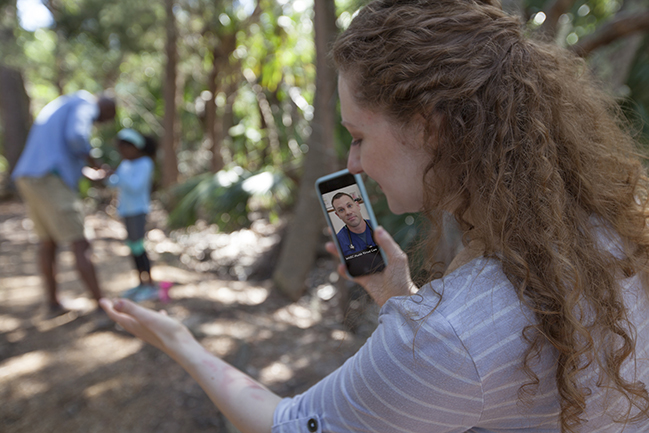 The prevalence of direct-to-patient devices and applications (apps) offer patients another way to receive care right from their smartphone, tablet, or through the use of remote patient monitoring.
Virtual Care (Online Visits)
Due to their ease and convenience, online visits are one of the fastest growing types of services. Using MUSC Virtual Urgent Care, patients can connect to an MUSC provider by completing a smart questionnaire, video visit, or phone visit through a secure connection on your mobile device or desktop computer. Creating a virtual care account is easy! Sign up today and have access to 24/7 virtual urgent care for your entire family.
E-visits are another option for current MUSC patients. Log into MyChart to begin. You must have been seen by an MUSC physician within the last three years to use this service. MyChart also allows you to request refills, schedule an appointment and pay your bill. 
Remote Patient Monitoring
Remote patient monitoring devices and apps provide a way for patients and providers to manage chronic conditions using mobile devices. From the comfort of a patient's home, providers continue to track a patient's health by collecting medical and health data remotely.
Example: MUSC Health has a Heart Valve App for heart valve replacement patients. Each day the patient:
Takes vital signs - weight, blood pressure, heart rate, and oxygen saturation
Completes a symptom evaluation questionnaire
Providers monitor the data from afar and get an alert once the patient's vitals are out of normal range.
Learn more about remote patient monitoring.
Skull-Based Telehealth
After extensive development, the Medical University of South Carolina (MUSC) Skull Base Center recently launched the nation's first Skull Base Telehealth Video Consultation Service. Learn more about Skull-Based Telehealth.
Service Spotlight
Text-based and video visits are also being used to treat patients discharged from inpatient care due to traumatic brain injuries. The Telehealth Resilience and Recovery Program (TRRP) was established to address the unmet mental health needs of adults and children after these injuries. More than 20 percent of traumatic injury patients develop mental health problems such as post-traumatic stress disorder or depression after acute care hospital admissions. Few hospitals offer adequate mental health screening and follow up after discharge. TRRP brings education and best-practice treatment directly to patients and families by engaging them at the time of their hospitalization and delivering follow-up screening and telehealth treatment to those who need it. If the patient agrees, they will receive a follow-up phone screen for PTSD and depression one month after they've been discharged. Patients who screen positive are offered formal treatment. Patients use iPads, computers, smartphones, or other electronic devices to connect with PTSD specialists while recovering in their home. (The program supplies iPads to patients who need them.)