What is Telehealth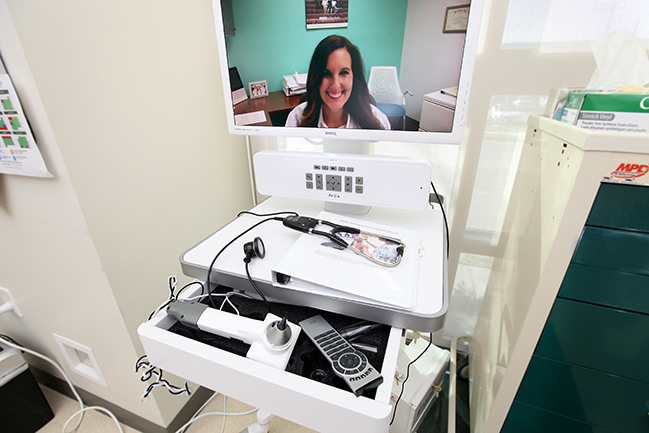 Simply put, telehealth is using technology to deliver health care. Telehealth connects patients with providers and health services that might not otherwise be available in their area. Patients can remain in their communities, and under the care of their primary care provider, and consult with a specialist many miles away. Computers and monitors are used so that patients and providers can see each other, talk clearly and share information. This type of health encounter may not be appropriate for all situations, but is often of great benefit to patients, their families and hometown health care providers.
Telehealth is also used to provide specialty care to emergency rooms and in hospitals, and urgent care into schools, skilled nursing facilities and correctional facilities. These services may be available at various sites in your community.
The prevalence of direct-to-consumer applications for e-Visits and video visits offer patients another alternative to receive care right from the smart phone or tablet. This type of telehealth is one the the fastest growing types of services.