Frequently Asked Questions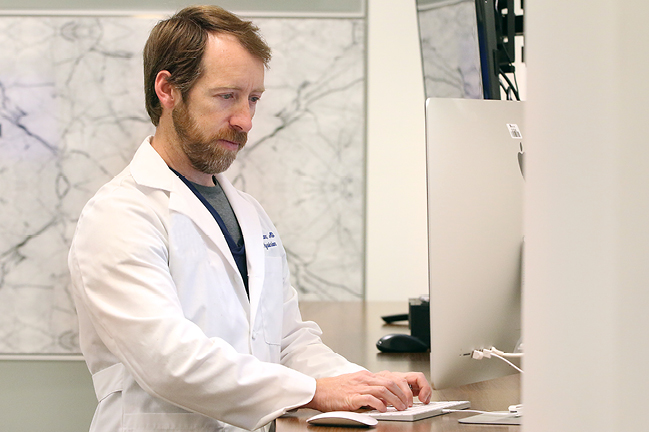 What is Telehealth?
Telehealth is the use of medical information exchanged from one site to another via audio and video electronic communications to improve a patient's clinical health status. Telehealth includes a growing variety of applications and services using two-way video, smart phones, wireless tools and other forms of telecommunications technology. Today, MUSC Health uses a variety of tools to help support providers and patients across the state.
What Are the Benefits of Telehealth in the Primary Care Practice Setting?
Improved access to specialists
Cost efficient care
Enhances the referral practice as the hub of the medical home
Results in high patient satisfaction
Provides revenue: the practice may bill a telehealth referral site fee
What is MUSC Health Offering?
MUSC Health is offering telehealth consultation using video conferencing for a variety of services across the state. This allows a patient you refer to be seen by a specialist in your office. Some additional devices are sometimes needed, depending on the specific service, such as an electronic stethoscope, otoscope, spirometer, or examination camera.
MUSC Health is also offering hospital based services such as stroke consultation, acute psychiatric evaluation and pediatric critical care. These services may be available through your regional hospital.
What Is Required of the Referring Primary Care Practice?
Our technology specialists at MUSC Health will assess your practice location to ensure that appropriate connectivity exists to reliably conduct telehealth consults and will set up the necessary videoconferencing software and equipment. Each provider location will need to designate an individual or individuals to assist with telehealth consultations and be a point of contact for that location. The cost to the location depends on the services selected. Many telehealth services are funded through grants or direct billing by MUSC Health providers.
What Equipment Is Needed at the Referring Primary Care Practice?
The equipment and software required depends on the type of practice and the telehealth services selected. Physician offices will be provided with a webcam and videoconferencing software that can be loaded either on a computer already at the office or on a computer provided by MUSC Health. Inpatient and Emergency Department-based services are provided via mobile telehealth carts with remote-controllable high definition cameras. Other devices, such as hand-held examination cameras, stethoscopes, otoscopes, and spirometers may be provided depending on the needs of the specific location. MUSC Health is continually evaluating new and existing equipment and software options to ensure the most reliable, cost-efficient service possible, so the equipment provided may change as the programs continue to improve and evolve.