Outpatient Specialties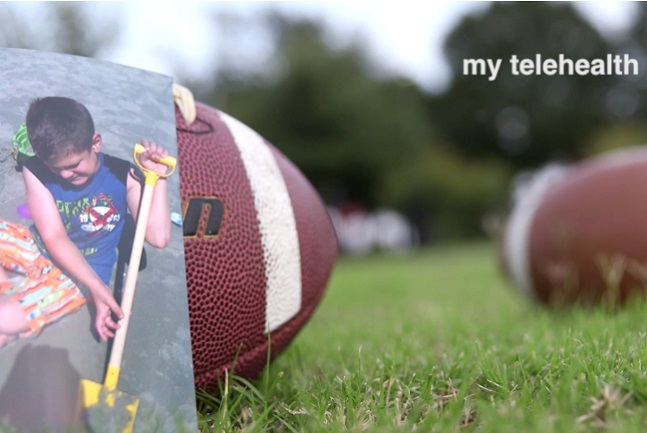 Psychiatry
The ability to connect via video with a psychiatrist brought back tranquility and serenity to this family.
Patient Story
The ability to connect via video with a psychiatrist brought back tranquility and serenity to this family.
The OT (outpatient telehealth) Program brings specialty consultations from MUSC Health physicians to patients throughout the state, reducing barriers to care and improving the health of South Carolina's residents. SC has many communities where access to specialty care is limited. Patients needing a consult with a specialist or follow-up care after major surgery must often travel over 100 miles to receive it or wait months for an appointment. Additionally, many patients require child care during an appointment, have to take time off work, or have limited transportation resources–conditions that often result in missed appointments or a lack of proper follow-up care. OT seeks to alleviate these strains on patients, by bringing that specialty care closer to home where the specialist can see the patient more quickly. 
We offer a number of specialty and sub-specialty services being delivered into several private practices. These teleconsultations, specialties include maternal fetal medicine, nutrition and psychiatry. 

We've also partnered with affiliate hospitals to provide specialty services. Our specialty outpatient clinic in Murrells Inlet is located at Tidelands Waccamaw Community Hospital, Waccamaw Medical Park West, 4040 Hwy. 17 Bypass, Suite 306, Murrells Inlet, SC 29576. Current teleconsulations at the clinic include:
Stroke, epilepsy, neuro-psychiatry, movement disorders and ALS
Aneurysm
Endocrinology
Transplant
How do OT visits work?
OT utilizes simple technology systems like computers and video conferencing software to bring specialty care into facilities across the state. Prior to the OT visit, the referring facility will send medical records and relevant test results to the MUSC Health physician. The visit will be at the patient's normal health care facility just like a normal appointment, but the patient and the provider will connect with the MUSC Health specialist over video equipment. MUSC Health physicians will make recommendations for treatment and prescriptions, and general care will be carried out in the patient's community facility.
What are the benefits of this program?
Telemedicine is cost-efficient and has been shown to increase patient satisfaction.
There are significantly shorter wait times for telemedicine consults than an in-person visit.
By keeping patients within their local health care facilities, they have fewer travel burdens and remain closer to their support systems.
Specialty Service Spotlight
Delivering maternal fetal medicine consultations into private practices allow women with high risk pregnancies to benefit from specialty care, regardless of where they live. Maternal fetal telemedicine visits operate much like a regular in-person visit. The patient comes to their local doctor's office or hospital and meets with a local provider who conducts all tests and physical exams. The specialist is able to video conference in through telemedicine equipment and can see test results as well as ultrasound images. These specialists can provide resources like nutritional or genetic counseling, or advice on a health condition. The telemedicine provider can help identify any issues and track progress as well as help determine what the patient's needs will be for delivery.