Tele-ICU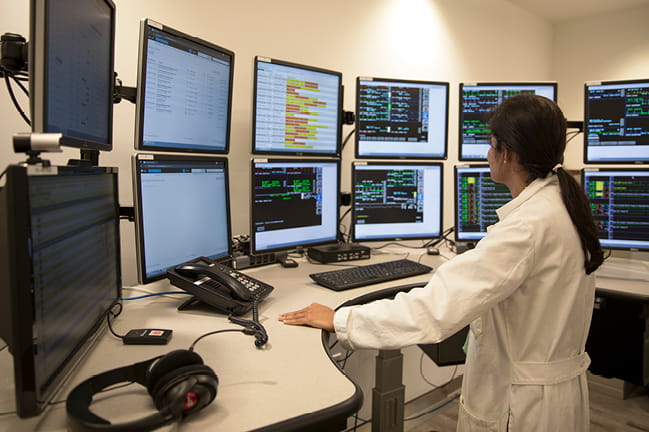 The MUSC Health Tele-ICU Operations Center delivers 24/7, continuous patient monitoring of partner hospital ICU patients by MUSC Health and Advanced ICU Care intensivists, advanced practice providers, and critical care nurses. Tele-ICU is a transformational program that uses proactive technology and two-way audiovisual communication to enable intensivists, critical care nurses, and other critical care team specialists to collaborate in order to provide remote ICU care. Some hospitals use tele-ICU to gain access to intensivists; others use the service for an additional layer of critical care support. System alerts produced by sophisticated algorithm software inform remote Tele-ICU physicians and nurses of important trends in patient condition, enabling proactive clinical decision making and early identification of potential problems.
Partner hospitals have demonstrable improvement in clinical and financial outcomes
Volume Growth
Decline in ICU Mortality Rate
Decline in ICU ALOS
Increased ICU Patient Acuity
Decline in Average Number of Vent Days/ICU Patient
Decline in Hospital ALOS
Decline in Hospital Morality Rate
Impact on Leapfrog ICU physician staffing score
Hospitals are scored for the ICU Physician Staffing section of the Leapfrog survey based on their answers to a set of 13 questions related to the structures they have in place to care for ICU patients. Hospitals can improve Leapfrog scores by integrating 24/7 tele-ICU coverage. Current SC tele-ICU partners reporting to the Leapfrog hospital survey have earned 'substantial progress' (3) or 'fully meets standard' (4) Leapfrog scores.
Our Team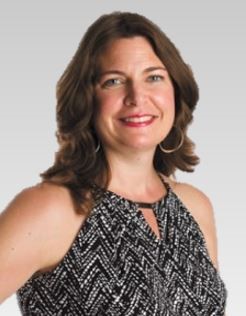 Professor of Medicine
Medical Director
Dee W. Ford, MD, MSCR, is a Professor of Medicine in MUSC's Division of Pulmonary and Critical Care Medicine and the Medical Director of the Tele-ICU and ICU Innovations Critical Care Outreach programs. She has over a decade of experience leading multi-disciplinary ICU quality improvement and program implementation projects including serving as the Medical Director for MUSC's Medical Intensive Care Unit. She is widely recognized for her collaborative and multi-disciplinary approach to provider and patient engagement.
Dr. Ford became active in telehealth in 2009 and was tapped by MUSC leadership in 2013 to develop a strategic plan for accelerating MUSC's telehealth programs. In 2017 she became the Program Director for MUSC's federally designated Telehealth Center of Excellence.
Dr. Ford is from Anderson, South Carolina, and received her BS in biology from the University of South Carolina where she was inducted into Phi Beta Kappa. She received her MD from the Johns Hopkins University School of Medicine and was inducted into the Alpha Omega Alpha honor society. Dr. Ford completed her internal medicine residency training at the Johns Hopkins Hospital and her pulmonary/critical care fellowship training at the Medical University of South Carolina.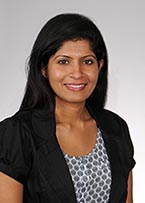 Nandita Nadig, M.D., MSCR
Assistant Professor
Associate Medical Director
Nandita Nadig, MD, MSCR, is an Assistant Professor of Medicine in the Medical University of South Carolina's Division of Pulmonary and Critical Care Medicine. Dr. Nadig earned her Medical Degree from Rajiv Gandhi University of Health Sciences in Bangalore, India. She then completed her Internal medicine training at Mount Auburn Hospital, Harvard Medical School and her Pulmonary and Critical Care Fellowship at MUSC. She now serves as the Associate Medical Director of the Tele-ICU program.
Nandita's clinical interests are centered around advanced ARDS and delivery of telehealth to community hospitals to reduce health disparities and right size care. She is responsible for the day to day workings of tele-ICU, as well as effective collaboration with partner hospitals to improve quality of care delivered through the tele-ICU program.
Nandita completed a Masters in Clinical Research in 2016, and is focused on patient oriented research and leading projects on the complex topic of inter-ICU transfers and the associated clinical, economic, and psychological outcomes.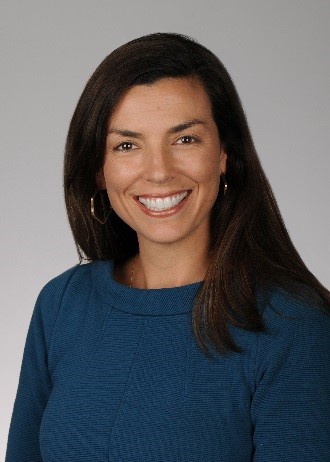 Emily Warr, MSN, RN
Nurse Manager
Emily H. Warr, MSN, RN, is the Medical University of South Carolina's Tele-ICU and ICU Innovations Nurse Manager. Emily began her career at MUSC as a critical care nurse in 2002 and has extensive experience in pediatric and adult ICU populations, including coordinating MUSC's Extracorporeal Life Support Center. While in her role as the ECMO Coordinator, Emily led a program that was consistently nationally recognized with the Award for Excellence by the Extracorporeal Life Support Organization.
In her role as the Nurse Manager of the Tele-ICU, Emily built a nurse staffing model that consists of extensively experienced critical care nurses who work at the bedside in MUSC's regional referral ICUs and in a critical care outreach and quality improvement capacity in the Tele-ICU Operations Center.
As manager of the ICU Innovations critical care quality improvement and consulting program, Emily serves as an ICU nursing expert for curriculum development and change management collaboration with partner sites.
Emily's other work in the Center for Telehealth includes management of the innovative Continuous Virtual Monitoring program. In 2017, Emily built this 24/7 remote monitoring program from concept to successful medical and psychiatric nursing support service. The program is significantly impacting patient safety through fall and restraint reduction, increased patient and family satisfaction, and optimized workforce management.
Emily also serves as the Center for Telehealth quality and service Improvement resource. In this role, she manages the Center for Telehealth's intense focus on continuous quality improvement, impacting patient and provider experiences across the state.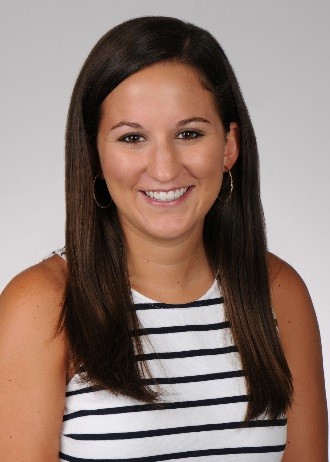 Rebecca Beeks
Program Assistant
Rebecca Beeks is the Program Assistant for the Medical University of South Carolina's Tele-ICU and ICU Innovations programs. Rebecca joined the team as a new college graduate after earning her Bachelor of Science in Management at Clemson University in June 2015. She is currently completing advanced education as she pursues her Masters in Health Administration in the Medical University of South Carolina's executive program.

Rebecca collaborates with the Medical Director, Associate Medical Director, and Nurse Manager to assist with business development, strategy, and marketing. She also delivers detailed oversight of both tele-ICU and ICU Innovations. She ensures compliance with Continuing Medical Education and Continue Education requirements for ICU Innovations and provides seamless coordination for participants in all programs.