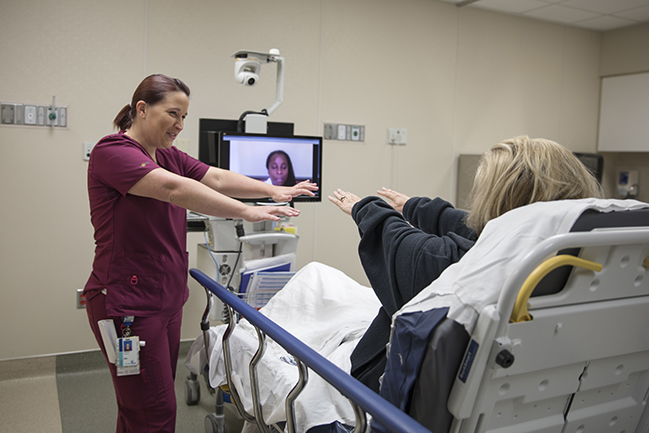 Stroke is the fifth leading cause of death in the United States and is a major cause of serious disability of adults. Time-sensitive treatment is essential for patient survival and recovery. Access to this care is crucial.
The MUSC Telestroke Network provides remote acute consultations and treatment recommendations for patients with suspected strokes. Through our affiliation with rural/community hospitals and medical centers, patients can receive high-quality, evidence-based care while remaining at their local facility. This virtual network has proven to provide superior quality through better access to therapy and improved patient outcomes.
The MUSC Telestroke Program offers our partners, comprehensive support through the following:
Rapid, virtual access to MUSC specialists for stroke consultations (24/7/365).
Treatment recommendations for Alteplase.
Identification of potential endovascular candidates.
Transfer for treatment and higher level of care.
Guidance for the development and advancement of best practices in stroke care.
Support for the creation of evidence-based protocols, guidelines and policies.
Education to expand the availability of evidence-based stroke care for all team members.
To learn more about MUSC Telestroke Services, please contact:
Ellen Debenham
debenham@musc.edu
843-792-1878