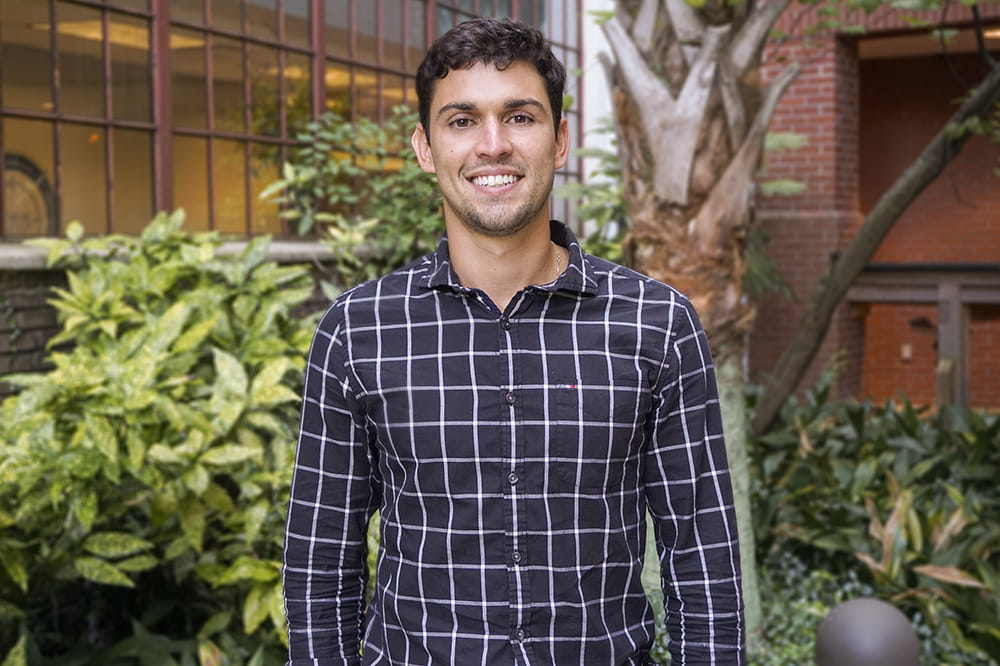 When Victor Araujo was in high school, he would spend his summers helping his dad. A cardiologist in Salvador, Brazil, Araujo's dad had a gift for listening to people – their ailments, their problems. Generous with his time as well as his knowledge, Jose Araujo was a kind and caring doctor, and his son couldn't help but notice that his patients – patients who were often very poor – felt a connection with him. But even still, they often would leave their appointments and never return.
Araujo respected his father's kind heart and work ethic; he, too, felt the draw of health care. But that's where their passions diverged. 
"I liked what he was doing and admired that he helped people's health, but deep down, I wasn't very big on the clinical aspect," Araujo said. "I'd always been good at figuring out what makes a business work. I knew that's where I could make a real difference in health care."
So during the summer of 2012, Araujo suggested that maybe the reason some of his father's patients weren't returning was because the doctor's primary means of follow-up was email.
"I had a suspicion that many of these people didn't have access to a smart phone, much less a computer," the younger Araujo said. "I remember thinking there has to be a better way."
He had an idea he thought might work. He knew of a computer program that would allow his father's office to make automatic follow-up calls to patients, checking on them and, if necessary, reminding them to schedule a subsequent appointment. It was a simple change but a critical one.
Not long after putting the new system into place, patients began to reengage.
"I remembered my dad saying patients were actually not only calling back to make follow-up appointments but just to thank him," Araujo said.
Chasing a dream
This month, Araujo – along with 161 other students – will graduate from MUSC's College of Health Professions, having earned a Master in Health Administration, a degree that should give him the opportunity to work within the leadership of a health care facility. Health administrators are the ones at the table when key decisions are made about human, financial and information resources.
Though medicine is in his family's blood, his future in health care was anything but a sure thing. In fact, there was a time – just three years ago, in fact – when it looked much more likely that his livelihood would take place on a soccer field rather than in a hospital.
Growing up in Salvador, Brazil, Araujo was no different than any other boy. He loved soccer. 
"In Brazil, kids learn to walk, play soccer, talk. In that order," he joked. "It literally is everything there."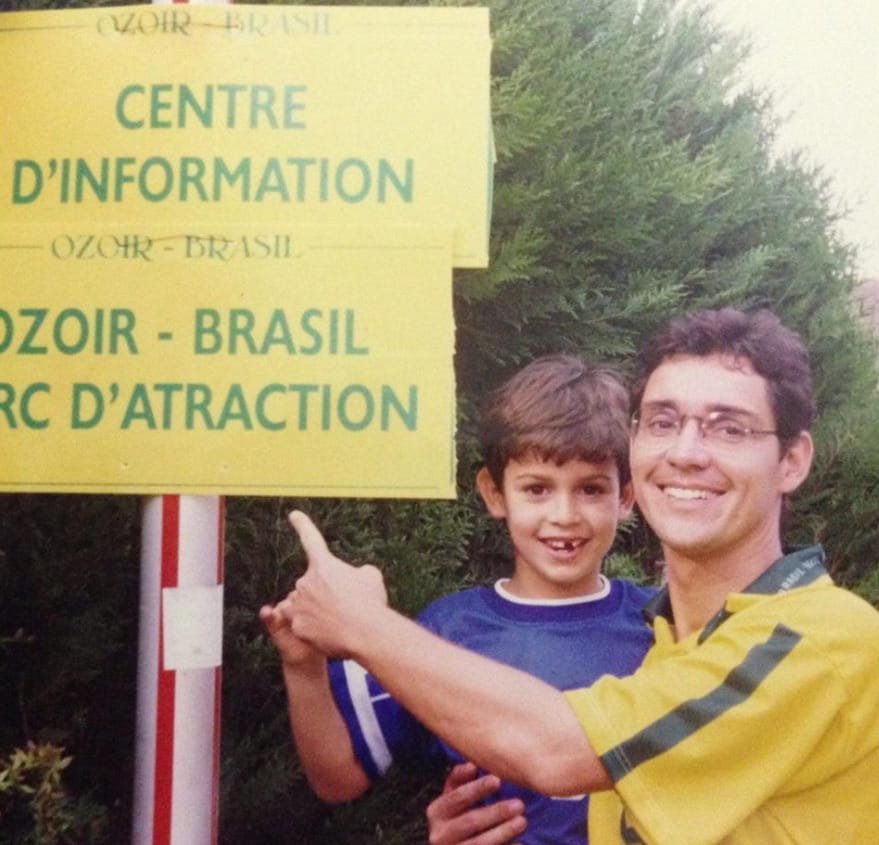 But unlike most other boys, his parents put education above everything else.
A healthy respect for textbooks didn't slow his abilities on the pitch. In a country of more than 200 million people, Araujo and his soccer skills still stood out from the crowd. At the age of 10, the midfielder was recruited to play on a team sponsored by one of the two major professional soccer clubs in Salvador. From there, it was more club-level play and eventually, when high school came to an end, a full scholarship to play NCAA Division I soccer in the U.S. at the University of California, Santa Barbara. 
Before he committed to one dream come true, another tantalizing offer was placed before him – a contract to play professionally in Europe. This proved an opportunity too tempting to pass up. So Araujo opted for every Brazilian boy's dream and put his education on hold in pursuit of becoming a professional athlete.
For three years, he had varying success with the Royal Racing Football Club Montegnee and Eupen, two clubs in Belgium's second division. Though his game was solid, and on the rise, he felt he might still benefit from being a bigger fish in a small pond. So he headed to the states with a new offer – a full ride to Trinity University in San Antonio, one of the best academic universities in Texas. In his three years on the team, he became an All-American, scoring 20 goals and tallying 18 assists in 43 starts. Once again, the professional leagues courted him. This time, it was for an MLS feeder team, the San Antonio FC. The club signed him in 2015. 
The pay was low but the opportunity great. As do many young struggling professional athletes, Araujo needed to get a part-time job to supplement his income. And that's when his business savvy once again came into play.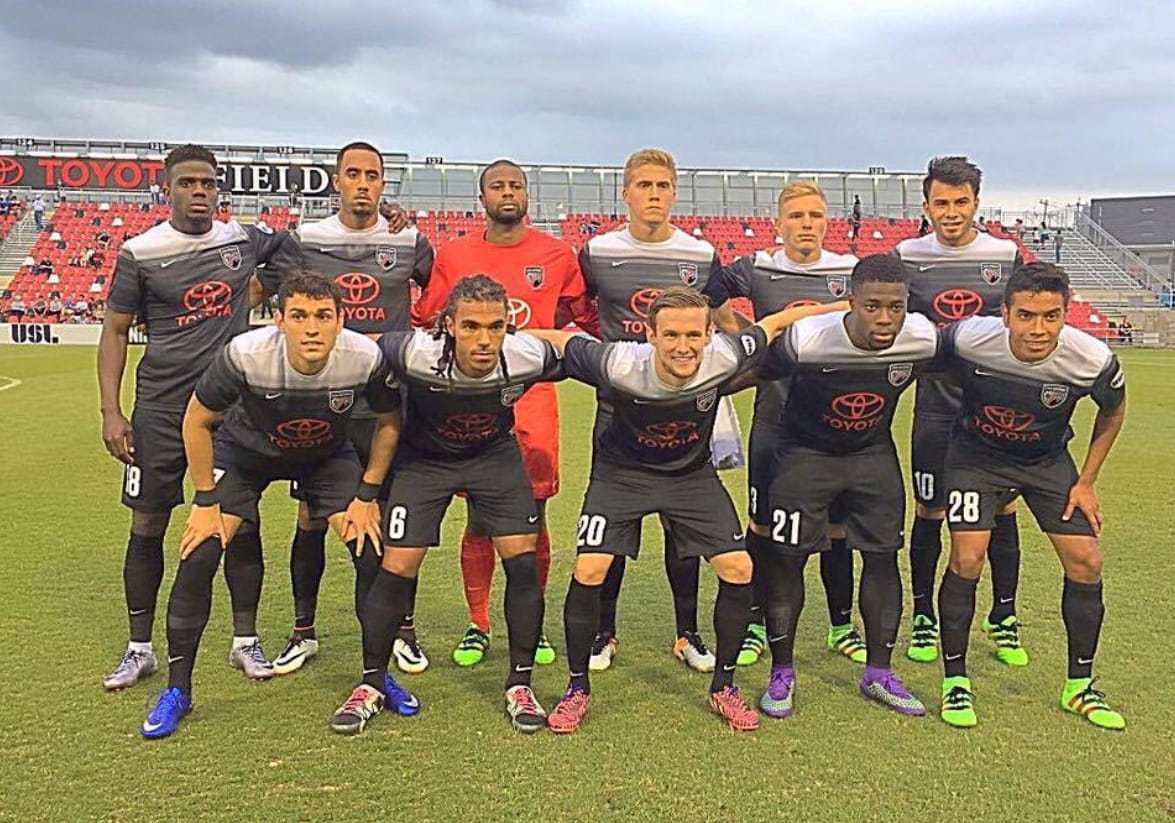 Sharing a dream
Like most young people in the U.S., Araujo loved social media. He often posted photos to his Instagram account, showing him playing soccer, having fun, living a great life in America.
"I got lots of messages from people in Brazil who wanted to experience what I did," he said. "We don't have college sports there. So when they saw that I could get an education and play soccer, that was really appealing for them. They said, 'I want that too.'"
Araujo, who still had one year left in school, partnered with a friend at Trinity – another young man from Salvador, Brazil – to build on a venture he had a few years prior. The goal, to help those kids attain their dreams. They would go back to Brazil in the summers and teach kids soccer and English. They'd help them to improve their corner kicks and SAT scores at the same time. Then, if all went to plan, they'd broker scholarships, arrange travel and help the kids obtain visas. Slowly, it started to work. 
At first, it was just a couple of kids. But quickly, it started to grow. And what started as a side hustle became a full-on business venture. 
"When we started getting calls from moms thanking us for giving their kids an opportunity to get an American education, we knew we were making an actual difference," he said.
And as his company began to grow, so did his skill on the soccer field. That is, until his second season with the San Antonio club.
Reimagining a dream
When professional athletes retire, they often say quitting isn't the hard part. Being honest about their declining abilities, that's where it gets difficult. For Araujo, saying goodbye to pro soccer was tough, but being honest with himself that he might not ever become the player he'd hoped was much tougher. 
In 2016, he suffered a major knee injury during a game. Rehab was a bear, and it took its toll on him. As is usually the case with being forced to slow down, it also gave him time to think.
"I always admired my dad," he said. "Not just as a doctor, but as a dad. He really helped give me direction. Growing up, he always preached the importance of a good education. And when I got hurt, he was right there again to remind me of what mattered most."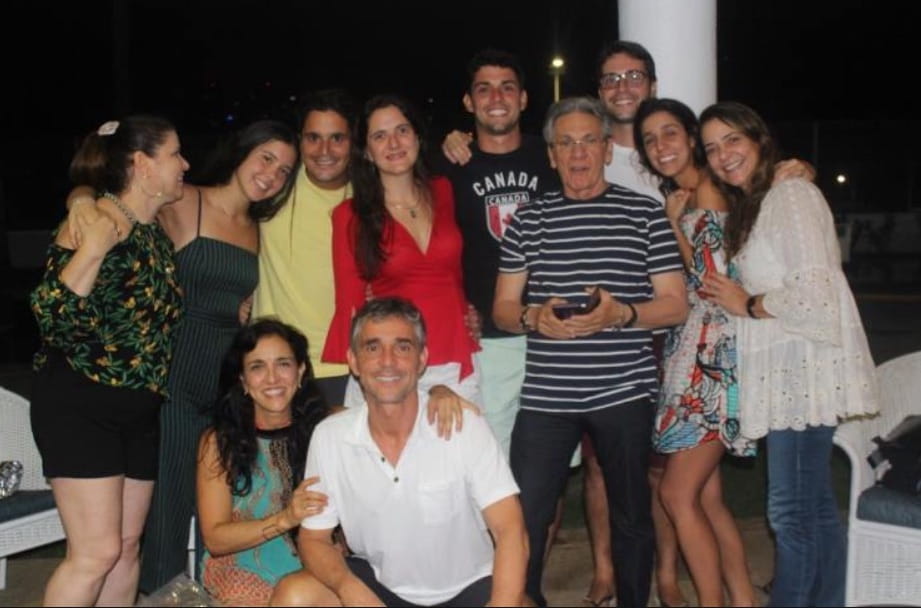 Araujo was one of the lucky ones. Soccer didn't define him. Thanks to an upbringing that stressed growth of the mind as well as body, Araujo made peace with giving up the sport he most loved. Once he made the decision, he was fully committed to his building on his education. He wanted to get back to being that boy who helped his father all those years ago. He would go to school to become a health administrator. It would build perfectly on his biology and business majors from Trinity University. 
Araujo did his research on respected MHA programs and at the top of his list was MUSC. Though he had never been to Charleston before, his girlfriend had. "She told me how beautiful it was," he said. She also knew he'd love the Brazilian-like hot and humid weather. 
"What appealed the most to me about MUSC was that it was in a medical facility. It's not just you go to class and learn about things, but it's set in the real world," he said.
So he applied and was accepted in 2017. As soon as he was on campus, he poured himself into everything he could … his studies, friendships, extracurricular activities. 
"I wanted to participate in everything I could," he said.
And that he did. During his time at the College of Health Professions, Araujo served as coordinator for the student-run CARES clinic, worked alongside MUSC chief operating officer Tom Crawford and was nominated for numerous awards. He's fluent in Portuguese, English and Spanish and is getting stronger with French every day. He's already got a job with a medical consulting firm based out of Washington, D.C. Though not required of his job, he's also concurrently taking a supply chain management course at MIT, always looking for ways to improve his mind and add to his skills.
And though he enters the workforce at a difficult time for health care in our country, he realizes that its one where the difference in good leadership can make a significant impact.
But the truth is he's already succeeded. He's beat a lot of the odds – overcoming language and cultural barriers, isolation from friends and family – and now he's armed with the necessary skills to make his mark in health care.
"I'm really excited to see how I can improve, innovate and grow in my career. I came to this a little later in life, but I'm starting to find my niche, and I am really excited to see what sort of difference I can make."