Movement Disorders Program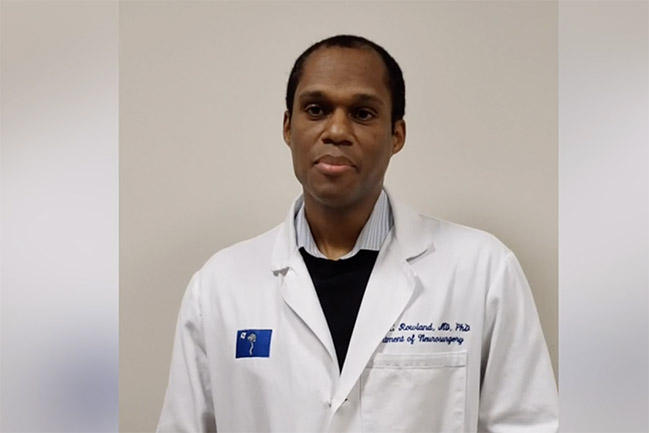 We Are Ready
Our absolute dedication and commitment to you, our patients, hasn't changed during the COVID-19 pandemic.
Safe Care For You
Our absolute dedication and commitment to you, our patients, hasn't changed during the COVID-19 pandemic.
MUSC Health Neurosciences is open at the West Ashley Medical Pavilion. We are taking extra precautions to protect your safety. Please call 843-792-3223 to schedule.

Virtual visits are here! MUSC Health is pleased to announce safe, nationally-recognized care to both new and returning Neurology patients via face-to-face video visits. Online appointments with our doctors and other providers are available through our virtual care network. See your doctor online using your computer, tablet, or mobile phone. We will continue to offer expanded online care options throughout and after the Coronavirus (COVID-19) pandemic to meet the medical needs of the Lowcountry community.

Call 843-792-3223 to schedule a virtual visit. Learn more about virtual visits.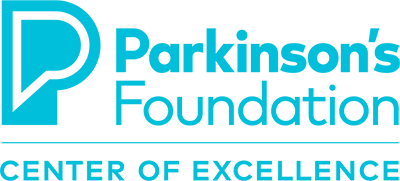 At MUSC Health's Movement Disorders Program, our doctors understand the daily challenges of living with movement disorders, such as Parkinson's disease and dystonia.
As the first Parkinson's Foundation Center of Excellence in South Carolina, MUSC Health offers the only comprehensive movement disorders program in the state with a greater number of treatment options to improve your quality of life. Learn more about our designation as a Parkinson's Foundation Center of Excellence.
Learn about our programs for patients in our MDP Patient Brochure (PDF).
Movement Disorders Program at MUSC Health: Why Choose Us?
When you come to MUSC Health for treatment of movement disorders, you benefit from:
Depth of Experience: We have more movement disorder specialists than any other medical center in the state. Our doctors have dedicated their careers to helping those with movement disorders and will find the right treatment plan for you. We have been designated a Parkinson's Foundation Center of Excellence for our work delivering the highest standard of care. This recognition is attributed to our dedication to the Parkinson's community through quality programs, groundbreaking research and overall exemplary standards of care.
Innovative Treatments: Our doctors were the first in South Carolina to use deep brain stimulation (DBS) to treat Parkinson's disease and other movement disorders. DBS provides symptom relief when medications are not working. We also have special expertise with the Duopa™ medication pump, a device that maximizes a medication's effects. Learn more about treating movement disorders.
Advanced Technology: We have sophisticated technology to aid diagnosis and treatment. We are one of a few select centers in the state with dopamine transporter imaging (DaTscan) capabilities for diagnosing Parkinson's disease. An accurate diagnosis is crucial for getting you the treatment you need.
Convenience: At our monthly interdisciplinary movement disorders clinics, you can meet with up to 7 different specialists in one extended half-day visit, saving you time and travel. After our specialists meet to discuss their recommendations, you will receive a personalized, comprehensive treatment plan. In addition to our main campus in downtown Charleston, we also provide care at our Mount Pleasant clinic. See our clinic locations.
Customized Care: Because our team has access to a broad scope of diagnostic tools and treatments, we tailor your treatment plan to your unique health needs. Our goal is to help you enjoy life to the fullest.
Teamwork: To help you manage the various health issues that accompany movement disorders, your team includes a range of experts with specialized training in neurological disorders. Team members include movement disorders specialists, neurosurgeons, social workers, neuropsychologists, psychiatrists, dietitians, genetic counselors, urologists, and gastroenterologists. Meet our team.
Rehabilitation Services: Speech, occupational and physical therapists in our neurological rehabilitation program customize therapy plans to help you maintain the highest level of function and independence in daily activities.
Diagnosing Movement Disorders
Specialists at MUSC Health perform advanced diagnostic tests to make a precise diagnosis and develop an appropriate treatment plan for you. Advanced diagnostic services at MUSC Health include:
Dopamine Transporter Imaging (DaTscan)
This scan helps your doctor rule out movement disorders similar to Parkinson's disease, such as essential tremors. This imaging technology uses small amounts of a low-level radioactive drug, or tracer, to gauge dopamine levels in the brain. A single-photon emission computed tomography, or SPECT scanner, measures the amount and location of dopamine in your brain. Low dopamine levels may indicate Parkinson's disease.
Positron Emission Tomography (PET)
PET scans aid the diagnosis of Parkinson's disease, Huntington's disease and other movement disorders. This imaging test shows how your brain uses glucose, a sugar. A low-level radioactive drug, or tracer, given with the glucose reveals areas of the brain with high levels of chemical activity.
Neuropsychological Testing
Our clinical neuropsychologists perform tests to determine how different areas and systems of your brain are functioning. Their expert assessments aid diagnosis and treatment planning.
Movement Disorders We Treat
Our doctors diagnose and treat adults with a variety of movement disorders, including:
Parkinson's disease
Atypical parkinsonism
Huntington's disease
Essential tremor
Dystonia
Tourette syndrome
Ataxia
Restless leg syndrome
Tardive dyskinesia
Treating Movement Disorders
At MUSC Health, you have access to the latest medications and treatments designed to help control symptoms and improve daily living. Treatment options at MUSC Health include:
Medication Management
Low dopamine levels can lead to tremors, stiffness and loss of motor control in people with certain movement disorders like Parkinson's disease. Medications can bolster dopamine supply and minimize symptoms. However, people in advanced stages of Parkinson's disease often experience digestion problems, which interfere with medication absorption.
Duopa™: MUSC Health movement disorder specialists and gastroenterologists have extensive experience with Duopa™, a wearable pump system that delivers medicine directly to the small intestine. The continuous medication flow ensures you get the maximum benefit from the drug treatment.
Deep Brain Stimulation (DBS)
Deep brain stimulation uses a neurostimulator device that is similar to a pacemaker to deliver electrical signals to targeted areas of the brain. The electrical pulses reduce symptoms by blocking abnormal nerve signals. Learn more about DBS.
Gamma Knife Surgery
If medications do not help and you are not a candidate for deep brain stimulation, our doctors may perform Gamma Knife™ radiosurgery. This procedure delivers precise beams of radiation (gamma rays) to lesions deep within the brain. The rays destroy cells that cause movement problems. MUSC Health is one of only 300 centers worldwide with an all-inclusive Gamma Knife Center. Learn more about our Gamma Knife Center.
Botulinum Toxin Injections & Electromyography (EMG)
Our doctors have specialized training in using electromyography, or EMG, while injecting small doses of highly purified botulinum toxin into targeted muscles. These toxins relax muscles, reducing tremors and spasms.
An EMG detects abnormal muscle response and helps guide your doctor to the muscle sites that will benefit the most from the injections. For you, this means better results with fewer side effects.
Leaders in Movement Disorders Research
We are the only medical center in South Carolina that offers people with movement disorders the opportunity to participate in clinical trials. By enrolling in a clinical trial, you may be able to try new therapies designed to slow or stop disease progression or improve symptoms. You do not have to be a patient at MUSC Health to participate.
For clinical trials, you will work with the staff at the MUSC Murray Center for Research on Parkinson's Disease and Related Disorders.
To learn more about our clinical trial program and see if we have a study that is right for you, call research coordinator Shonna Jenkins at 843-792-9115. You can also visit SCresearch.org for a list of currently enrolling studies.
Give to the Movement Disorders Program
Your financial contribution enables us to provide life-changing services, including treatments and research. Make a tax-deductible donation now.
Contact Us
To learn more about the Movement Disorders Program available at MUSC Health or to schedule an appointment, please call 843-792-3223.
Refer a Patient
Submit an online appointment referral form or call our 24-hour referring physician service, MEDULINE, at 800-922-5250.