Living Donor Program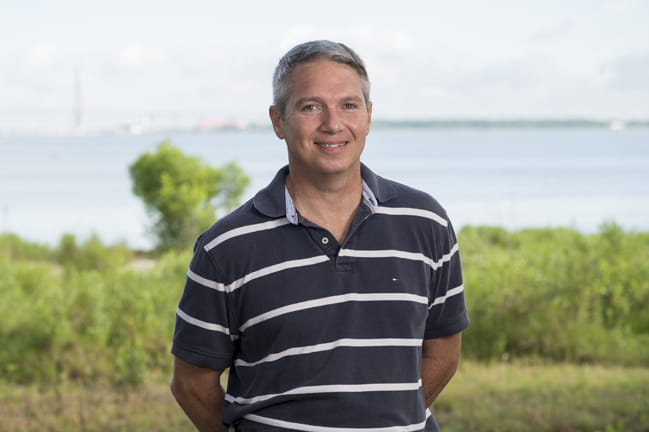 There are more than 90,000 people on the national waiting list for a kidney transplant, and they will be waiting an average of three to five years. The number of kidneys available from deceased donors isn't enough to meet this demand, and thousands of people die each year waiting for an organ to become available.
There is another way, however. Living kidney donation is a great option for qualified donors and recipients. In fact, donating a kidney to a family member, friend, co-worker or even a stranger is often the best way to provide the lifesaving treatment they need.
MUSC Health's Living Donor program has been in place for more than 30 years. We're ready to help you give the ultimate gift – the gift of life.
Living Kidney Donation: The Gold Standard for Kidney Transplants
Living donation is the process by which a living donor chooses to have a surgeon remove one of their kidneys and transplant it into a waiting recipient. Living donor kidneys are usually much higher quality than kidneys from deceased donors. They are the gold standard in kidney transplant surgery.
Greater Benefits for Recipients
If you are currently waiting for a kidney transplant, a donation from a friend or relative could be your key to achieving greater health. Compared to kidneys received from deceased donors:
Living donor kidneys begin to work immediately, before your transplant surgery is even finished.
A kidney from a living donor may help prevent your need from ever going on dialysis. If you are already on dialysis, you may be able to stop it immediately.
Living donor kidneys usually last much longer than kidneys received from deceased donors. Kidneys from living donors last an average of 20 years.
The Living Donor Process
If you're interested in donating a kidney, there are several things to keep in mind. First, the entire process is completely elective. In fact, you'll need to contact one of our Living Donor Program coordinators to get started. There is absolutely no pressure on you to begin or complete the process. 
Once you've expressed interest in donating an organ, you'll need to provide a personal and family medical history. If we determine you're a suitable donor candidate, you'll undergo several initial screening tests, including blood, urine, and blood pressure analysis.
If these results are satisfactory, your program coordinator will help you schedule the remaining evaluation and testing, which is typically a two-day process.
Kidney Donation Surgery
Once we confirm you're a suitable donor, we schedule your donation on a date that's most convenient for you.
Kidney donation surgery is a laparoscopic procedure. This minimally invasive surgical method reduces scarring and pain. Because of MUSC Health's expertise in living kidney donation, kidney donors are usually able to return home quickly, often within two to three days.
Contact the Living Donor Program
You can truly change someone's life by donating a kidney. If you're interested in learning more or beginning the process of organ donation, please contact MUSC Health's Living Donor Program at:
Phone: 843-792-5097
Fax: 843-876-2968
Register as a donor
Address: 162 Ashley Avenue MSC 586, Charleston, SC 29425
Financial counselors who support you by:
Double-checking your insurance benefits and completing prior authorizations to ensure coverage for tests, surgery and follow-up care.
Arranging and organizing your appointments with your transplant team.
Finding transportation and accommodations to make your time at MUSC Health easier, if needed.
In addition, we offer a wide range of support programs to help and encourage you in this journey. Read more about our patient support services.