Patient & Family Services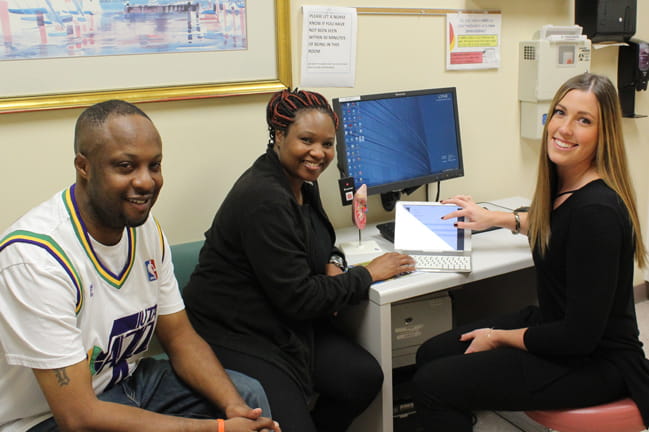 It doesn't matter what kind of organ transplant you're receiving – the transplant process is a huge undertaking and a life-changing event. Your continued commitment to maintaining your health after transplant will help you achieve better health and wellness. 
At MUSC Health, we're committed to giving you the support and encouragement you need at every step: evaluation and testing, surgery, recovery, and long-term follow-up care.
Patient Education
Education is a huge part of your transplant process. We know you have many questions about what your transplant involves, how you can prepare, and what you should expect after surgery.
Helping you understand the organ transplant process isn't something we want to rush through. As part of your initial evaluation and screening process, you'll meet with members of your transplant team who can answer any questions you may have. They will take the time to explain what you should expect at each point in the process.
Social Support
A successful organ transplant doesn't only depend on the skill of your transplant team. The support systems you have in place play a huge role as well. MUSC Health adds to this support with a team of professionals who help solve problems that could prevent a successful outcome.
Social Workers
Social workers are an invaluable part of your transplant team before and after your organ transplant. Your social worker will review your personal support systems and identify any challenges that could prevent you from having a transplant, including financial concerns or housing issues. After your transplant, your social worker will stay in contact with you to make sure your recovery is successful.
Financial Counselors
Paying for an organ transplant can seem overwhelming. If our social workers determine financial concerns could prevent your transplant, they'll refer you to our financial counselors. MUSC Health financial counselors review your insurance benefits and help ensure you have the coverage you need. They can also help by completing prior authorizations for medical evaluations and procedures that occur as part of the organ transplant process.
Addiction Specialists
For some people, substance abuse issues stand in the way of a successful organ transplant. MUSC Health recognizes the importance of helping you overcome addiction so that you and your donor organ will remain healthy.
If you are struggling with substance abuse, we offer a 90-day group therapy program to help you conquer your addiction. You'll meet other people who have similar challenges in a safe, nonjudgmental environment. Your transplant team can refer you to this program if needed.
Transplant Support Groups
Sometimes, there's nothing like talking with someone who knows what you're going through. Connecting with former patients who've had successful transplants can be a huge source of inspiration, hope, and reassurance.
Each month, organ transplant support groups meet locally to swap stories, make connections, and offer encouragement. If you'd like to participate in one of our support groups, your transplant team can put you in touch with these valued community resources.