Mandy's Story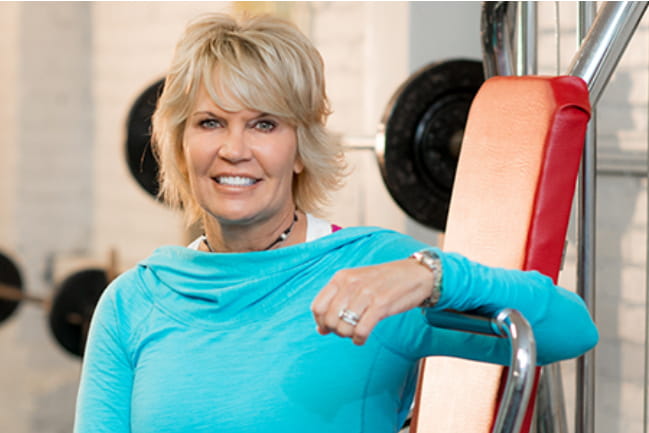 Working out daily in the gym, playing tennis and beach walking put Mandy McKenzie in an enviable place at 49. "I was feeling healthy and in great shape," she enthuses.
Few in mid-life can boast her vitality, but it all came to a halt suddenly. Working out at the gym, she felt an acute pull. By evening, a sharp pain was coursing down her leg and her lower back throbbed. A few days in, the pain was debilitating.
Mandy surrendered and booked an appointment with her primary care doctor, who referred her to Charles Reitman, M.D., co-director of MUSC's Spine Center. Preferring to avoid surgery if possible, Dr. Reitman referred her to Dr. Emily Darr, M.D., a pain management specialist.
Mandy and Dr. Darr agreed to try injections. "I was grateful Dr. Reitman didn't push surgery on me," she recalls. Two days post-injection, she was "blown away" when the surgeon called to check on her. "From a customer service standpoint, that meant a lot," she says. It also gave her a chance to let him know the pain was still intense.
After discussing her options, together they decided to schedule Mandy for a minimally invasive procedure just two days later. In surgery for just over an hour, Mandy's pain was 80 percent improved immediately. Within six weeks, she was back in the gym.
She credits Dr. Reitman and MUSC for understanding her needs, and responding swiftly. Meanwhile, Dr. Reitman says Mandy was a star patient: "She was motivated, and wanted to return to activity as soon as possible. Once it became clear that surgery was her best option, a minimally invasive procedure allowed her to achieve her goals."