Scott's Story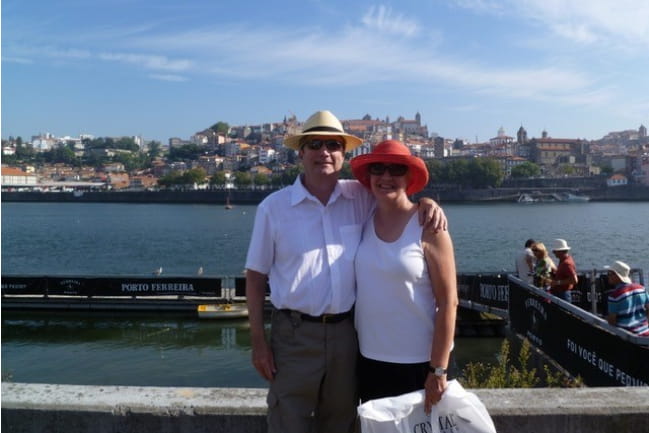 Seventeen years ago, Scott Norsted, age 71, underwent back surgery in Atlanta to restore his quality of life and return to the things he loved – a good game of golf, traveling the world, and cooking.
Unfortunately, he continued to suffer from sciatic nerve and back pain for nearly two more decades. In 2015, when the pain got dramatically worse, the Charleston resident sought out medical assistance from MUSC Health's Spine Center team.
Dr. Stephen Kalhorn, an Associate Professor of Neurosurgery at MUSC, and nurse practitioner Holly Gardner, FNP, worked closely with Scott to determine how best to return him to his former quality of life and reduce his pain. Initially, they referred him to an MUSC Health pain specialist for epidural steroid injections, which worked well and relieved Scott's pain for 18 months.
"Dr. Kalhorn and Holly develop a real sense of confidence in their patients," said Scott. "They gave me all of the options and did not push me toward surgery. Instead, they promoted me toward good medicine."
In June 2017, Scott returned to Dr. Kalhorn because the pain in his back and right leg had presented themselves again. Following an MRI, it was determined that Scott now had a herniated disc and further injections were prescribed. Dr. Kalhorn advised that if this latest round of injections did not work, that surgery was advised.
Finally, Scott's pain had reached a new threshold and he knew that he needed to schedule surgery with Dr. Kalhorn in order to return to his feet and the life he had once known. Scott called Dr. Kalhorn on a Friday and he was in surgery by Monday. Surgery included a decompression of his herniated disc.
Following his MUSC surgery, Scott spent some time healing. However, he did not require any rehabilitation or even an overnight stay at the hospital. In fact, he shared that he immediately felt so much like his "old self."
"We were able to offer Mr. Norsted a minimally invasive surgery," said Dr. Kalhorn. "This involved placing a wire and then a small, 18 millimeter tube down to his spine. We were able to remove a large disk herniation that was crushing a nerve in his back and he has done quite well. I am grateful to work at MUSC, surrounded by such a wonderful team that strives each day to provide the best patient care possible."
Now, nearly four months after surgery, Scott's pain level has gone from a constant seven or eight (on a 10 scale) to an occasional slight pain he describes as a one. For fun, he's planning a few international cruises and rounds of golf over the next few months.
Since having his surgery, Scott has moved to Greenville, S.C. However, he still keeps in touch closely with Dr. Kalhorn through online communications, phone calls and visits to Charleston. "What I like best about MUSC and Dr. Kalhorn is that they took care of my pain problem," said Scott. "And their approach to medicine."