Support Group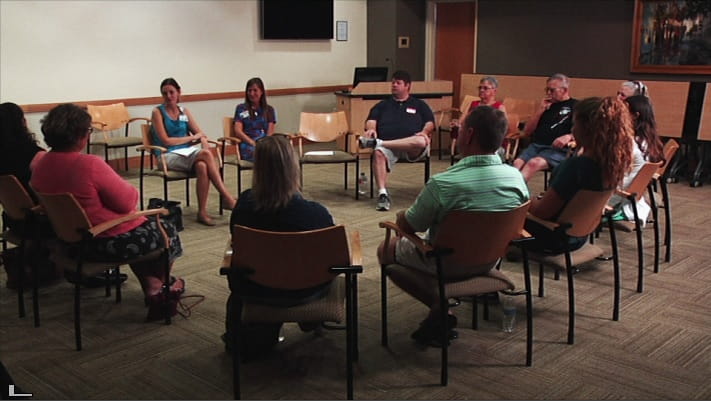 The following classes and groups are available for weight loss surgery and bariatric treatment patients, family, and friends.
Ashley River Tower (ART) 1st Floor Auditorium, Room 1119
25 Courtenay Drive
Charleston, SC 29401
You may park in any MUSC visitor lot and we will validate your parking. You are still responsible for the first $3. We do not validate valet parking (which is $10).
Monthly Support Group
The MUSC Bariatric Surgery Program's support group is offered the 3rd Tuesday of each month. Beginning January 2020 - we are trying a new time for group, following preoperative class, from 3:30-5:00 PM.
Support group is optional, but highly encouraged. It is a great place to find connection, community, and support from other people going through a similar experience. Support group can help you learn what to expect after surgery, learn about healthy eating patterns and cope with lifelong behavior change.
Our group is open to those considering surgery, post-op patients, as well as family and friends supporting the patient undergoing bariatric surgery. We are open to have patients who have had surgery elsewhere attend our group.
The format alternates between an open forum and a facilitated discussion with a credentialed health care provider. Topics include nutrition, psychology, exercise, plastic surgery, and more. There is always time for social interaction and questions.
2020 Schedule - Beginning in January we will be trying a new time for Support Group: 3:30-5:00 PM
January 21 - Refocus your Resolutions in 2020
February 18 - Producing the Ultimate Power Couple: Interactive Meal Planning with Protein and Produce
March 17 - Postop IRL (in real life): Navigating Challenges through Patient Stories
April 21 - Building your Mindful Eating Toolbox - IN PERSON SUPPORT GROUP CANCELLED - WILL OFFER VIRTUAL OPTION AT SAME TIME


Support Group Recordings, Blog Posts, and Educational Handouts