Pregnancy Services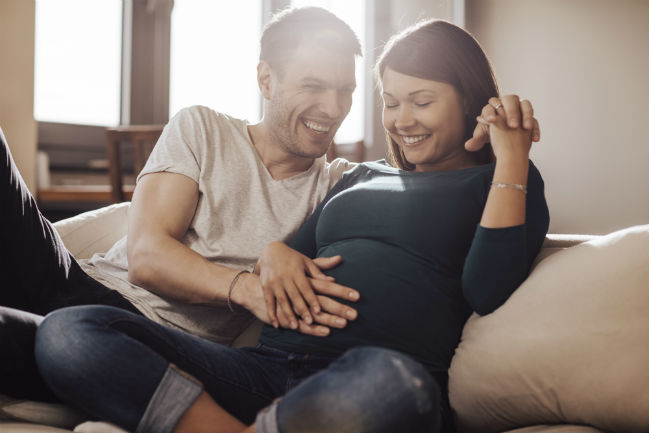 Dear Expectant Mothers,

MUSC Women's Health is committed to providing the best possible experience for you and your baby during your pregnancy, delivery, and postpartum experience. To better care for you and your baby's healthcare needs, we will be relocating our labor & delivery and mother and baby units currently located at University Hospital to the new MUSC Shawn Jenkins Children's Hospital and Pearl Tourville Women's Pavilion on Saturday, February 22, 2020. The new facility is located at 10 McClennan Banks Drive, Charleston, SC 29425.
Your prenatal appointments will still take place at your specified MUSC Women's Health outpatient clinic, but your labor, delivery, and postpartum recovery will occur in the new facility.
MUSC Shawn Jenkins Children's Hospital and Pearl Tourville Women's Pavilion
This state-of-the-art building will transform how care is delivered to children and women, seamlessly integrating children's care with obstetrical services.
The Pearl Tourville Women's Pavilion will manage the simplest to the most complex obstetrical conditions
Labor & Delivery Unit with 29 mother/baby postpartum rooms, 5 antepartum rooms, 7 couplet care rooms, where mothers and newborns babies can recover together
Largest Neonatal Intensive Care Unit with over 80 licensed beds and dedicated single patient family rooms
A dedicated "stork" elevator will transport mothers from the hospital's entrance directly to the fourth-floor maternity pavilion
Two dedicated obstetrical operating rooms. The hospital will integrate children's care and obstetrical services seamlessly, enhancing safety and improving outcomes in high-risk pregnancies.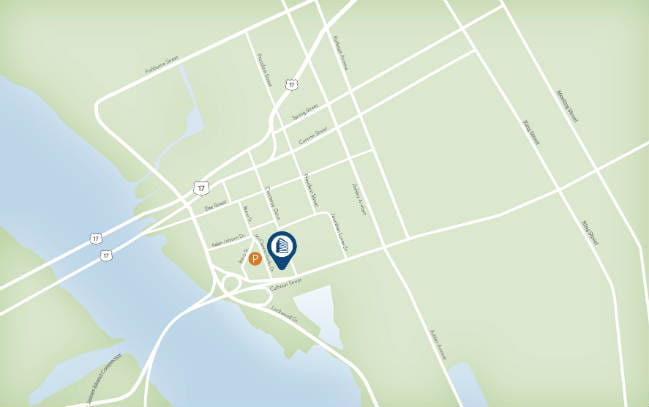 Patient Testimony
Kimberly McCollum talks about her experience with MUSC Women's Health during her pregnancy and why she recommends MUSC.
Our caring physicians and midwives are here to help you have a healthy pregnancy and delivery.
The MUSC Women's Health comprehensive pregnancy team aims to provide that every woman has the personalized quality care that she deserves. Recently, when a woman whose husband was serving in the military overseas, the MUSC team shared the birth of their child via Facetime.
We're Baby Friendly®! We're committed to upholding the highest standards of care for your little one, and we have the designation to prove it! Enabling rooming in with your baby and breastfeeding within one hour of birth are just a few aspects of this important initiative by the World Health Organization and UNICEF.

Should complications surface during your delivery, we have the leading maternal fetal medicine doctors and pediatric specialists available through our Advanced Fetal Care Center.

By integrating the best of MUSC Women's Health and MUSC Children's Hospital programs, our Advanced Fetal Care Center has been designed to deliver the highest quality of care and patient-centered experiences, including early pediatric sub-specialty evaluations, multidisciplinary treatment, personal counseling and support, and seamless care transitions from prenatal to postnatal life.

Our medical expertise runs both deep and broad at MUSC Women's Health. Some of the conditions treated by our Advanced Fetal Care Center include chest abnormalities, cardiac defects, gastrointestinal disorders, renal and urological disorders, neurologic problems, fetal tumors, genetic abnormalities, and complications of multiple gestation pregnancies.
Collaborative Care
The team of pregnancy specialists includes:
Gynecologists
Obstetricians
Psychiatrists
Urogynecology and Incontinence Specialists
Maternal Health Specialists
Physician Assistants
Certified Midwives
Nurse Practitioners
Lactation Consultants
Our patients value delivery in our mother-baby suites. The suites are Baby-Friendly-designated showing that our hospital and birthing center offer the greatest level of care for infant feeding and mother/baby bonding.
Special features of our pregnancy services include Pull in services here: 
Leading maternal health specialists and the state's only pediatric Level 1 NICU
Preconception Counseling
Natural, unmedicated childbirth
Vaginal birth after cesarean
Perinatal education classes
Adolescent pregnancy
Twins, Triplets, and more
Help with high-risk pregnancies at our Prenatal Wellness Center and Advanced Fetal Care Center
Pregnancies with medical complications in the mother, including heart disease, high blood pressure, diabetes and other endocrine disorders, and kidney or gastrointestinal (GI) disease
Pregnancy complications including recurrent preterm labor and delivery, recurrent pregnancy loss, premature rupture of membranes, twins and triplets (or more) abnormal genetic screening tests, and suspected fetal growth restriction
Women's Reproductive Behavior Health Program
Infectious reproductive system diseases while pregnant, including recurring yeast infections, bacterial vaginosis, HIV, and more
Prenatal nutritional guidance
Perinatal Education Classes