Kidney Transplant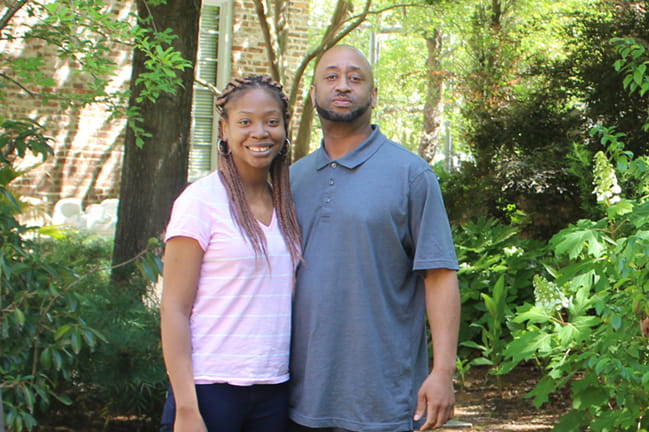 Since 1968, MUSC Health's transplant team has helped thousands of patients with end-stage renal disease live longer, fuller lives through kidney transplant surgery.
As one of the largest kidney transplant programs in the country, our transplant surgeons perform more than 200 kidney transplants each year. Transplant provides new hope for people whose kidney failure no longer responds to other treatments.
Why Choose MUSC Health for Kidney Transplant?
Experts at our Transplant Center collaborate to develop your personalized kidney transplant plan, and we're with you every step of the way. Each kidney surgeon and nephrologist is board-certified and has received additional training to better care for transplant patients. Many other team members, like nurses and pharmacists, have dedicated their careers to providing care specifically to transplant patients.
Surgical Expertise
Many kidney transplants at MUSC Health involve high-risk patients, like people with pulmonary hypertension or certain heart conditions. Our kidney surgeons are certified by the American Society of Transplant Surgeons, which means they have the expertise they need to handle even the most challenging cases. And thanks to the skill of our entire team, our surgical outcomes exceed national averages.
Lasting Treatment Solutions
For people living with end-stage renal disease that other therapies cannot manage, kidney transplant surgery can provide a new lease on life. This surgery can improve your quality of life by eliminating the need for dialysis and dietary restrictions.
In some cases, patients living with both kidney failure and insulin-dependent diabetes may benefit from a simultaneous pancreas-kidney transplant. This lifesaving procedure corrects both kidney failure and diabetes at the same time.
Living Kidney Donation
Many people receive a kidney transplant through MUSC Health's Living Donor Program.This program allows a living person to donate one of their kidneys to you. Usually, living kidney donation is faster and provides a kidney that will last longer compared to kidneys from deceased donors.
Short Recovery Period
Our in-hospital recovery period is one of the shortest nationwide. In the majority of cases, people spend no more than three days in the hospital after kidney transplant surgery at MUSC Health.
Kidney Transplant: What to Expect
Evaluation & Waiting List
The first step to a kidney transplant is a thorough evaluation and screening process. This process includes gathering information about your medical history, conducting lab work and performing medical tests, like an EKG and a chest X-ray. You'll also meet with several members of our transplant team to determine if you're a good candidate for transplant.
If a kidney transplant is a safe option for you, we will place you on the United Network for Organ Sharing (UNOS) kidney transplant waiting list. UNOS determines who receives kidneys from deceased donors based on several factors, including blood type, medical urgency, and time spent on the waiting list.
Kidney Transplant Surgery & Recovery
When UNOS matches you with a kidney, we will call you for surgery. On average, kidney transplant surgery takes two to four hours. After surgery, you'll spend several hours in recovery before being transferred to our dedicated organ transplant unit.
Your team closely monitors your health even after we discharge you from the hospital. If questions or concerns arise, you can always reach your transplant team – we're available 24 hours a day, seven days a week.
Transplant vs. Dialysis
Over 3,000 South Carolina residents live normal lives thanks to a kidney transplant. Hear the stories of four of these patients and learn more about the transplant process.
Kidney Transplant Support Services
Because transplant is a tremendous life change, we're committed to supporting our patients like they are our own family. Our transplant team members can assist you by:
Helping you find housing and transportation while you stay in Charleston.
Making sure each aspect of your insurance coverage is in order.
Organizing your appointments to make your visit as smooth as possible.
MUSC Health also hosts a monthly kidney transplant support group. Here, you can meet other transplant recipients and living kidney donors to share stories, get advice, and connect with others who know exactly what you're going through. Learn more about our patient support services.