Kidney Transplant Compared to a Life on Dialysis
Many patients are concerned about their quality of life as a patient on dialysis compared to life with a new, functioning kidney. The results from many studies have shown that patients who have been living with a transplanted kidney for 10 years demonstrate a greater likelihood of still being alive than those on dialysis. For every 10 patients receiving a new kidney, eight will still have that kidney working three years after the operation.
So, considering survival alone, individuals receiving a new kidney do better than those on dialysis. But there are many other benefits to receiving a new kidney for an individual suffering from kidney failure. Listen to the stories from four of our transplant patients to see what they went through to get their transplants and how the transplant changed their lives.
Transplant Overview
A living donor transplant recipient explains the five-step process of receiving a kidney transplant.
Learn More
A living donor transplant recipient explains the five-step process of receiving a kidney transplant.
The information on this page provides additional details regarding the process of receiving a new kidney. Whether you are a patient looking for help or someone just interested in kidney transplant, there is information here for you. This video explains the overall process from being referred to MUSC for a kidney transplant to the post-transplant period.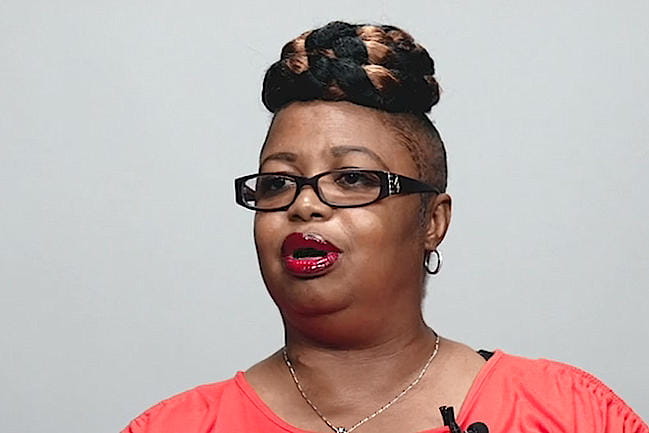 Life After Transplant
Kidney transplant recipients share how they can now live normal lives with their new kidneys.
Patient Stories
Kidney transplant recipients share how they can now live normal lives with their new kidneys.
Transplant Process
Let's take a look at the process from referral to transplant at MUSC.
Referral
The first step of the five-step kidney transplant process is asking your nephrologist (kidney doctor), primary care provider, or dialysis nurse to refer you to a transplant center such as MUSC.
Evaluation
The second step of the kidney transplant process is a thorough evaluation and screening of your current condition that occurs during a day-long visit to the MUSC Transplant Clinic. During this visit you will be seen by a team of experts in nephrology and transplant surgery. This process includes gathering information about your medical history, conducting lab work, and performing medical tests such as an EKG and a chest X-ray. In some cases, cardiac tests may be completed as well. You'll also meet with several members of our transplant team to evaluate your medical condition. As your partner in this transplant process, we want to make sure that transplant is the best option for you. The team then provides you with a homework list of procedures and tests that need to be completed before you can be evaluated for placement on the waiting list.
Once your homework list is completed, the transplant committee will determine if a kidney transplant is a safe option for you. If it is, we will place you on the United Network for Organ Sharing (UNOS) kidney transplant waiting list. UNOS determines who receives kidneys from deceased donors based on several factors, including blood type, medical urgency, and time spent on the waiting list.
Waitlist
At this point, you'll await the phone call from the transplant center confirming that a new kidney has been matched to you. You must be available by phone and be ready for the surgery when the center calls. Across the country, the average time for a patient to be on the wait list for a kidney from a deceased donor is five years. At MUSC, the average wait time is three years, but some wait times are longer. Every year there are more and more people suffering from kidney failure. Since there are many more patients in need of a new kidney than there are people willing to donate one, it can become a challenge to get a kidney.
Living Donation
An alternative to waiting years for a deceased donor is identify a healthy person close to you that is willing to donate one of their own kidneys. In a living donation, the donor chooses to have a surgeon remove one of their kidneys and transplant it into a waiting recipient. Nationwide, 30 percent of all kidney transplants are from living donors. Living donor kidneys are usually much higher quality than kidneys from deceased donors. They are the gold standard in kidney transplant surgery. If you are currently waiting for a kidney transplant, a donation from a friend or relative could be your key to achieving greater health. Compared to kidneys received from deceased donors, living donor kidneys begin to work before your transplant surgery is even finished. A kidney from a living donor may help prevent your need to return to dialysis. If you are already on dialysis, you may be able to stop it immediately. Living donor kidneys usually last much longer than kidneys received from deceased donors. Kidneys from living donors last an average of 20 years. Learn more about the MUSC Living Donation Program.
Transplant Surgery
Kidney transplant surgery has been performed since 1954. At MUSC, between 250 and 300 kidney transplants are performed each year. This expertise results in surgeries that have a very low rate of complications. Eighty-five percent of patients are discharged from the hospital within three days. If your surgery goes as planned and your new kidney is working, you can expect to stay in Charleston for one more week at a local hotel. During this time, you will be closely monitored for signs of infection and organ rejection to make sure that your body accepts the new kidney. A caregiver's assistance is essential during this time to make sure that you get to your follow-up appointments and take your medications. Overall, over 90 percent of patients only spend 10 days in Charleston for a kidney transplant, with three days spent on the immediate transplant operation and seven days spent in a hotel. Only 10 percent of patients are required to stay in town longer for closer management.
Post-Transplant Care
For the next few months, you will continue to be monitored and you will continue to need frequent blood work done. Much of this monitoring can be performed locally at our new telemedicine offices found across the state. As time goes on, the testing and monitoring lessen as your new kidney begins to work more smoothly. However, you will need to continue taking your immunosuppressive medications to make sure that your body does not reject your new kidney. Taking these medications can mean that you will be more prone to infections and slightly more prone to all types of cancer. But your quality of life should return to what it was like before your dialysis treatments. You can travel without the burden of figuring out where the nearest dialysis center is, and the dietary restrictions that you faced during dialysis no longer apply. You'll have much more energy and be able to enjoy life!