Multidisciplinary Programs & Centers of Excellence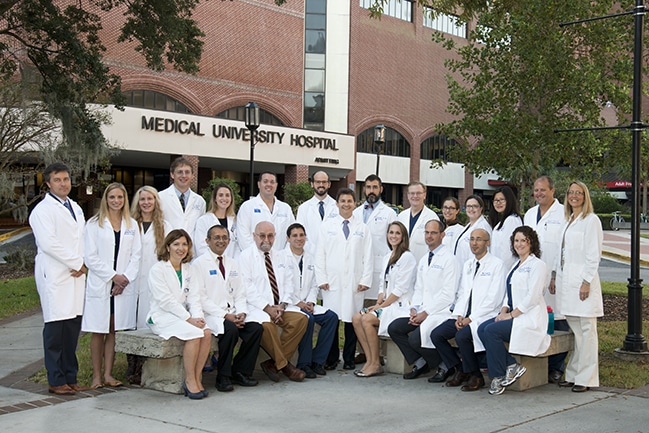 MUSC Health ENT's mission to provide the best possible care tailored to our patients' individual needs is made possible by our access to cutting-edge technology, ability to rapidly adopt the latest in research developments unique structure that allows collaboration between our many subspecialty services offered. It is through this combination we are able to optimize health and quality of life for our patients.
By collaborating with hundreds of medical specialists at MUSC Health, we are able to provide a true multidisciplinary approach, which makes the critical difference in our patients' lives.
Airway & Aspiration Center for Children
Aural Atresia & Microtia Program
Audiology & Hearing Aids
Cochlear Implant Program
Cosmetic Dentistry
Craniofacial Anomalies, Cleft Lip & Palate Team
Ear Surgery (Otology)
Evelyn Trammell Institute for Voice & Swallowing
Facial Paralysis Rehabilitation Center
Facial Plastic & Reconstructive Surgery
Head & Neck Cancer
Maxillofacial Prosthodontics
Minimally Invasive Salivary Gland Surgery
Pediatric Ear, Nose & Throat
Skull Base Surgery Center
Sinus & Allergy Center
Sinus Disease (Rhinology)
Swallowing Disorders
Thyroid Surgery
Velopharyngeal Insufficiency Team
Vestibular & Balance Program
Voice Disorders (Laryngology)
MUSC Head & Neck Tumor Center