General ENT (Otolaryngology)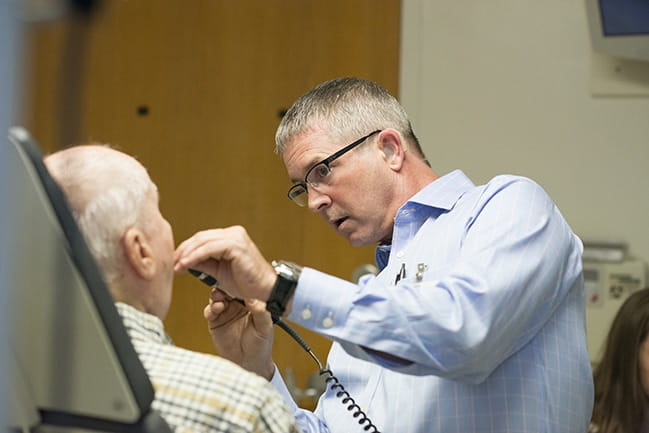 There is no substitute for sitting down with an expert who can put everything you've been exploring into perspective, translate complex information into layman's terms and help you sort through details. That's what we do here at MUSC Health Ear, Nose and Throat (ENT).
Otolaryngologists are ENT specialists trained in both medicine and surgery. At MUSC Health, your primary otolaryngologist will collaborate with subspecialty-trained colleagues to diagnose and treat patients with a wide range of ENT disorders. Our team provides the highest quality care possible in a friendly, thoughtful environment. MUSC Health ENT also offers the highest rate of clinical trials in the U.S. Whether it's a study on tumors, sleep, hearing loss, or pediatrics, trials are ongoing all the time and may benefit diagnosis or treatment outcomes.
At MUSC Health ENT, same-day and next-day appointments are typically available, and we offer four convenient locations:
Rutledge Tower/Downtown Charleston
R. Keith Summey Medical Pavilion/North Charleston
East Cooper Medical Pavilion/Mount Pleasant
West Ashley Medical Pavilion
We would be pleased to assist you or your loved ones. Please call us at 843-792-3531 to schedule an appointment with our team. We look forward to meeting you to help you on your path to a healthy quality of life.