Musculoskeletal Institute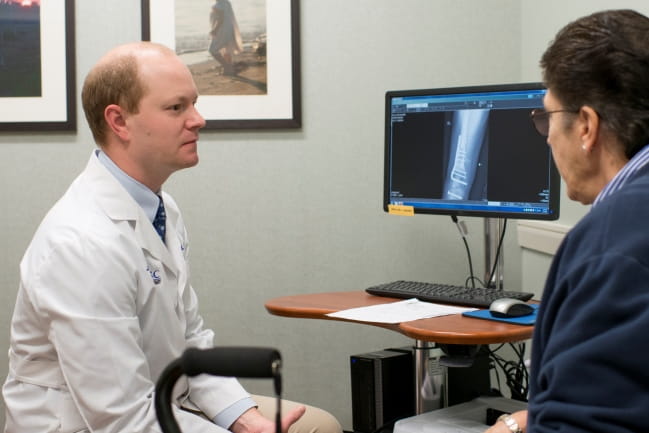 The MUSC Health Musculoskeletal Institute (MSKI) brings together a group of health care experts who treat all conditions of the bones, joints, and muscles. Our goal is to provide the best care to our patients in one visit to a single location. Our experts include orthopedic surgeons, rheumatologists, hand surgeons, physiatrists, endocrinologists, radiologists, anesthesiologists, physical and occupational therapists, athletic trainers, sports psychologists, nurse practitioners, physicians' assistants, nurses, and other dedicated staff focused on musculoskeletal conditions. 
Because everyone is under one roof, we are uniquely qualified to handle your musculoskeletal needs. The MUSC Health Musculoskeletal Institute knows that each patient is unique. We tailor your treatment accordingly. Our comprehensive team makes the Musculoskeletal Institute the preferred place to seek your musculoskeletal care. 
Team of Experts
The MUSC Health Musculoskeletal Institute brings together a team of experts across multiple disciplines who provide specialized care across the entire spectrum of musculoskeletal conditions.