Shoulder & Elbow Service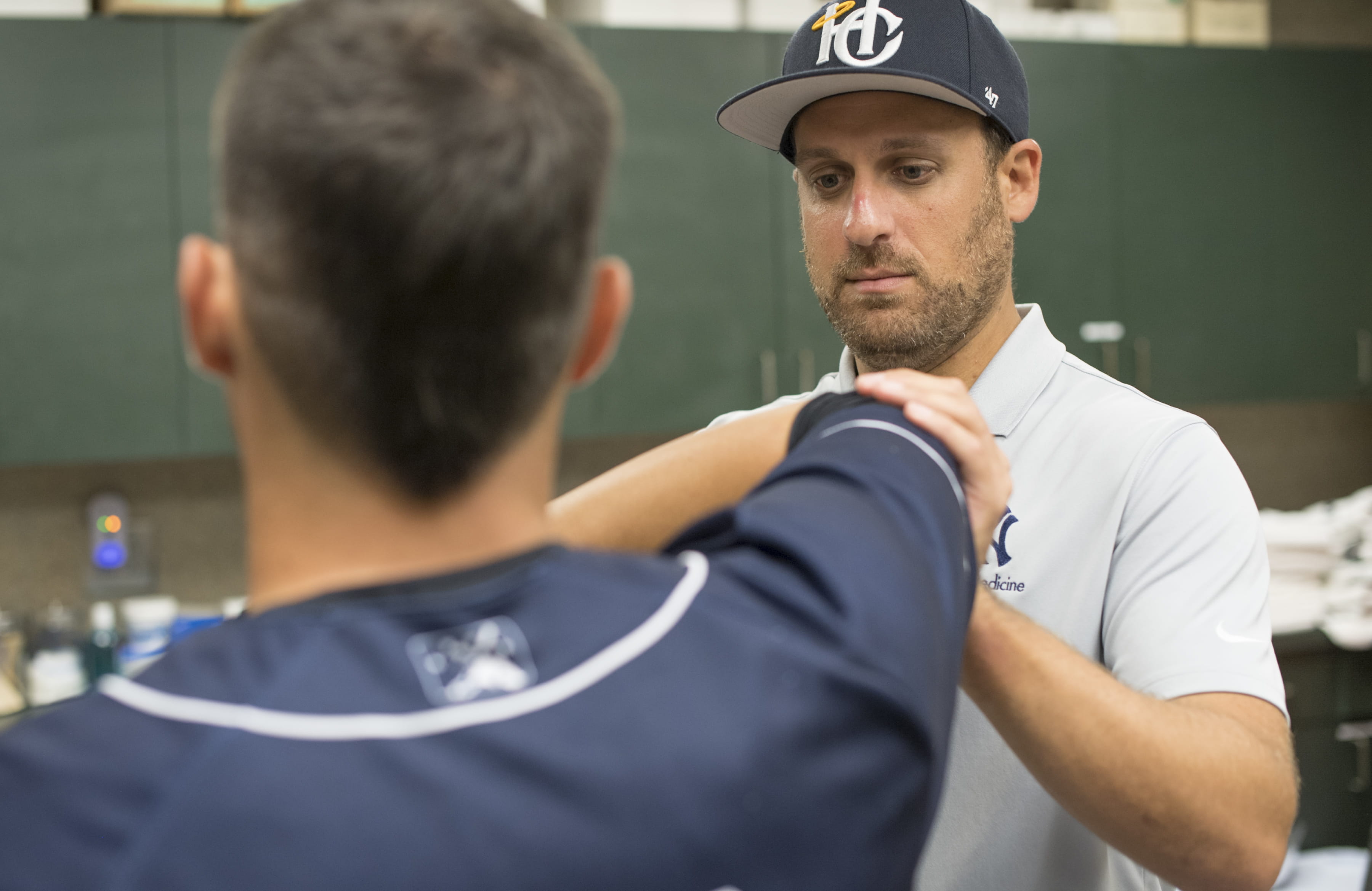 At MUSC Health, our orthopaedic Shoulder and Elbow specialists manage all types of problems. Most of the conditions we treat can be managed non-operatively, but when surgery is needed, we perform both arthroscopic and open surgery, as well as joint replacement, if necessary.
Our team at MUSC Health will work with you to see if physical therapy could relieve your symptoms before considering the possibility of arthroscopy.
Depending on the procedure, you will likely be able to resume work and moderate exercise with in a relatively short amount of time. In some cases, your recovery may take longer. Recovery is often aided by physical therapy. Physical therapy exercises will target explicit muscle groups to help your shoulder recover and strengthen in a manner that will help to support the repairs. You may start with only small amounts of movement and may remain in a sling for a few weeks after surgery. This, again, depends on the repairs done to your joint. The restriction of movement will allow certain repairs to heal appropriately. Your physical therapist will aid you in learning these specific exercises and teach you to do them at home as well as in therapy.
Total Shoulder Replacement

MUSC Health has received the Joint Commission gold seal certification for total shoulder replacement. The Gold Seal of Approval® is a symbol of quality that reflects an organization's commitment to providing safe and effective patient care.
If your shoulder is worn or damaged to the point of needing replacement, our team of orthopaedic specialists will replace the joint with smooth metal and plastic parts. Degenerative joint disease is the most common reason for shoulder or elbow replacements that require the use of a such a prosthesis. The goal of shoulder replacement is to decrease your pain and increase your ability to carry out the activities of daily living. Over 95 percent of patients achieve good to excellent results with relief of pain and significantly increase mobility and function. A shoulder replacement can last 20 years or more if there are no complications.
Current Research
Shoulder Arthroplasty Outcomes Registry
Surgical Outcomes Registry
Clavicle Characterization Study for Clavicle Fractures
Technique on AC Joint Repair
National Arthroplasty Utilization Analysis
Finite Element Modelling of Reverse Shoulder Replacements
Correlation of Radiographs and Clinical Outcomes Following Anatomic Shoulder Replacement
Correlation of Radiographs and Clinical Outcomes Following Reverse Shoulder Replacement
Risks of Shoulder Arthroscopy Prior to Shoulder Replacement
Scapular Notching in Reverse Shoulder Replacement
Clinical Outcomes Following Total Knee Replacement
Clinical Outcomes Following Total Hip Replacement
Comparison of Anatomic and Reverse Shoulder Replacement Outcomes
Hybrid Cage Glenoids in Anatomic Shoulder Replacement
Predictors of Postoperative Outcomes Following Reverse Shoulder Replacement
Patient Reported Outcomes Comparing Bilateral Anatomic to Bilateral Reverse Shoulder Replacements