Foot & Ankle Program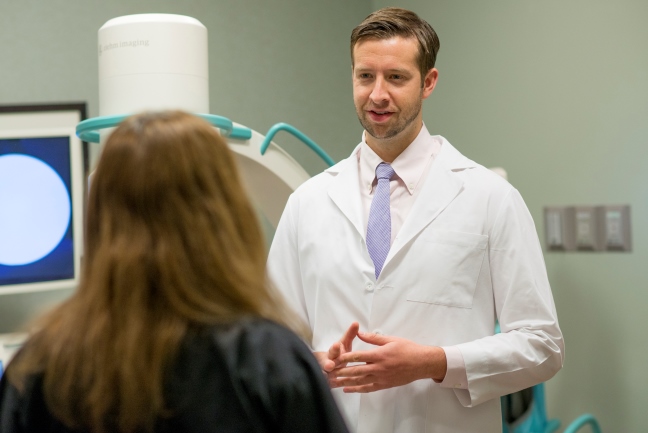 The MUSC Health Foot and Ankle Program specializes in treating a variety of injuries, including foot and ankle trauma, vehicular and sports injuries, as well as chronic conditions, such as arthritis and tendonitis. Patients include those who have been recently injured, as well as those who might have been injured in the past and now have chronic problems.
Experienced orthopaedic surgeons in the Foot and Ankle Program at MUSC Health use a wide variety of non-surgical and surgical methods and techniques to treat foot and ankle injuries and conditions. 
Minimally invasive surgery, such as ankle arthroscopy, may allow for earlier return to function after sports injuries. 
For arthritis patients, ankle replacement surgery may be appropriate, which can preserve range of motion. Other patients may require reconstructive techniques such as bone fusion or tendon transfer to correct foot deformities.
Regardless of the condition, we practice proven techniques for bone and soft tissue healing, and cartilage preservation.
Conditions We Treat
Sports injuries
Achilles tendonitis and ruptures
Fractures and dislocations
Infections
Gout
Chronic pain of the feet and ankles
Arthritis
Plantar fasciitis
Tendonitis
Foot and ankle deformities
Bunions and hammertoes
Heel pain
Arch problems
Congenital deformities
Nerve conditions
Ligament sprains and tears
Diabetic ulcers and Charcot deformities
Correction and salvage of previously failed surgeries
Procedures & Treatments
Ankle fusion
Ankle replacement surgery
Arthroscopic ankle surgery
Cheilectomy
Joint immobilization
Orthotics
Splinting
Spur removal