Urogynecology & Pelvic Medicine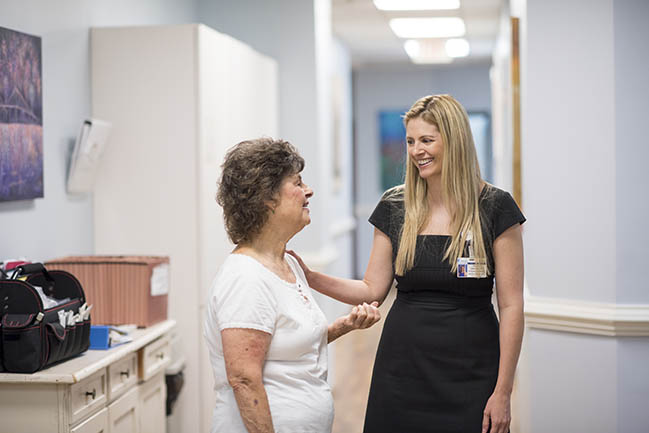 Our urogynecologists offer a full range of diagnostics and options to meet your bladder and pelvic needs. Urogynecology treats the urology needs of women and specializes in female pelvic medicine and reconstructive surgery and includes surgeons able to perform robotic surgery for the more complex repairs of pelvic organ prolapse.
Pelvic floor disorders are a complex combination of medical problems that threaten the quality of life for people of all ages. These conditions include urinary and fecal incontinence, rectal and vaginal prolapse and complex combinations of these disorders, as well as interstitial cystitis, and other pelvic pain syndromes.
Although both men and women are affected, according to the Department of U.S. Health & Human Services, millions of women are affected by some level of bladder leakage. Since many of these disorders co-exist, comprehensive evaluation and therapy is absolutely essential. Fortunately, over the past few years, more accurate diagnosis has led improvement in non-surgical and surgical outcomes, and better patient satisfaction.
The department of OB/GYN at MUSC Women's Health is an integral part of the MUSC Health Bladder and Pelvic Program.
Among the medical issues treated are:
Urinary Incontinence (the inability to hold it until you can reach a restroom; can happen after childbirth or due to age).

Urinary incontinence is common following childbirth and as we advance in age. But it does not need to be a permanent health problem.

Overactive bladder (causes the bladder muscle to squeeze involuntarily, resulting in the urge to urinate).
Recurrent urinary tract infections / UTIs (a bacterial infection in the urinary tract, urethra, bladder, or kidneys).
Pelvic organ prolapse (when one or more organs slip from their normal positions).