Primary Care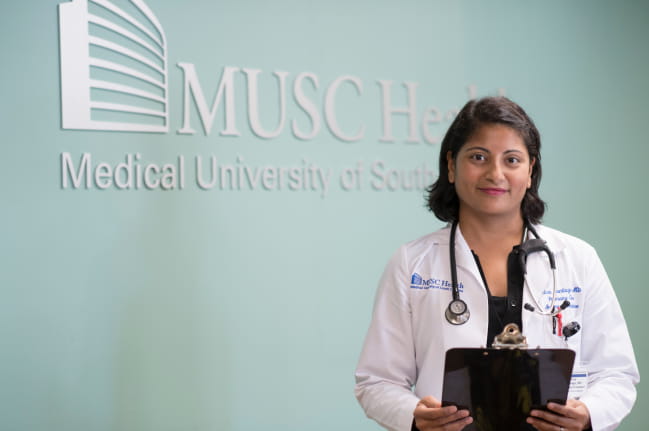 MUSC Health Primary Care has expanded our online healthcare options to meet the needs of our patients and the Charleston community. We are pleased to offer online, video visits for patients of all ages, both new and returning. Video visits are face-to-face video calls with primary care providers, so you can stay home and still see the doctor, without coming into the doctor's office. Schedule your video visit by calling 843-792-7000.

The providers at MUSC Health Primary Care take time to know you and your personal health history. We're here to protect your greatest asset: your health.
Primary Care Services at MUSC Health: Why Choose Us?
You probably know MUSC Health as South Carolina's top academic medical center, but your journey to wellness begins with our primary care providers who serve as your first line of defense against illness.
Our providers offer affordable, patient-centered care throughout the communities where your family lives, works, and attends school. For more information, check out, "What Is Primary Care?"
With MUSC Health Primary Care, you and your family benefit from:
Care for All Ages
Finding the right primary care physician for your needs depends on several factors, including patient age and medical concerns. Our primary care providers specialize in:
Children's Health: Pediatric experts care for patients from childbirth through their early 20s. Learn more about MUSC Health Primary Care pediatrics.
Family Health: These specialists provide medical care for patients of all ages, from newborns to senior citizens. Check out MUSC Health Primary Care family medicine.
Adult Health: Internal medicine experts provide comprehensive care and geriatric services for adults with simple to complex health conditions. Find out more about MUSC Health Primary Care internal medicine.
Expert Disease Care When You Need It
As a patient at MUSC Health Primary Care, you have access to more than 700 highly respected specialists at MUSC Health. From 2015 to 2018, U.S. News & World Report has rated our medical center as the best in South Carolina.
MyChart
Epic, our electronic medical records system, puts health care in the palm of your hands with the aid of our patient portal, MyChart. MyChart makes your medical history accessible 24/7 to you and any MUSC Health Primary Care provider. You can be confident that everyone on your care team is using the same information to guide your care.
With MyChart you can:
Schedule appointments
View your medical history, including immunizations, test results and past appointments
Request prescription refills
Pay your bill
Contact your provider's office
Convenience
We make it easy for you to get the care you need when you need it. We offer:
Multiple Office Locations: We're in your neighborhood, with more than a dozen primary care practices throughout the Lowcountry. Find a doctor near you.
Fast Care: We offer same-day sick visits so you can get better faster. For your after-hours needs, our providers are on call during the evenings, weekends and holidays. We also offer Saturday appointments at University Family Medicine – Ellis Oak.
Urgent Care Services for Children: Pediatricians at our three after-hours care clinics provide care during evenings, weekends and holidays.
Online Care Options: Some MUSC Health Primary Care practices offer online care options. You can now receive medical care from the comfort of your home or work for conditions such as allergies, rashes and flu. Online services include:

Video Visits: Share your symptoms with a care team member via a real-time, face-to-face video consultation.

Prescription Services: Our mail-order pharmacy fills and sends prescriptions quickly. We also have a pharmacy on James Island, as well as four pharmacy locations in Charleston. Check out our pharmacy services.
A Focus on You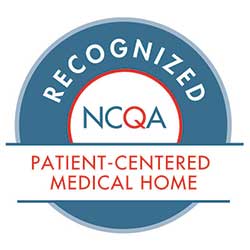 Our primary care practices have each earned National Committee for Quality Assurance (NCQA) certification as a Patient-Centered Medical Home (PCMH). This recognition means you're receiving the highest quality, team-based health care. Learn more about Patient-Centered Medical Homes.
New Therapies
Our standing as a nationally respected academic medical center means you have access to new therapies still in clinical trial phase. These therapies are only available at select medical centers nationwide. Learn more about clinical trials and research at MUSC Health.