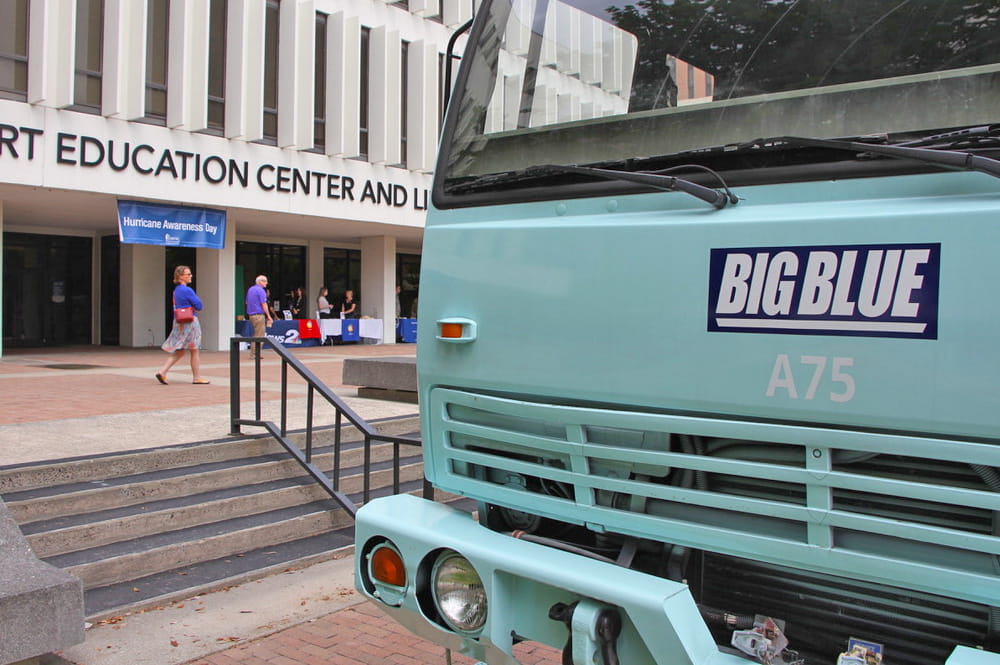 When a hurricane is bearing down on Charleston, the first thing most people think about is evacuation. But for first responders and primary care providers, there is no refuge from major storms. It's their job to stay and help those in need. That's why MUSC recently held its 20th annual Hurricane Awareness Day at the Horseshoe to showcase those folks as well as inform students, employees and community members of what they need to know and be thinking about when the next storm inevitably comes. 
"People depend on us – our doctors, nurses, critical staff – to be there, no matter what. So even though they're not evacuating themselves, their families still need a place to go," said Bryan Wood, MUSC's emergency manager. "So if we can get them thinking ahead, having a plan for their families, they can better focus on serving the needs of others." 
A diverse group of state and local agencies and offices were on hand to talk about hurricane preparedness for this year's season as well as share information, helpful apps and handouts. A few of those in attendance included the South Carolina Highway Patrol, South Carolina Emergency Management Division, S.C. State Guard, Charleston Fire Department, Charleston County Project Impact, MUSC's Office of Student Programs and Student Diversity, National Weather Service Charleston, Joint Base Charleston and WCBD meteorologist Rob Fowler.
"The big thing at MUSC is you have so many students who come from other places, and they might not be familiar with hurricanes," Fowler said. "They come here, their parents drop them off, and then all of the sudden they're in a place that's foreign to them, and they've never had to go through a hurricane. This event gives everyone a chance to get information and learn all about hurricanes. Plus, you've got so many natives here who can share their expertise about living through them."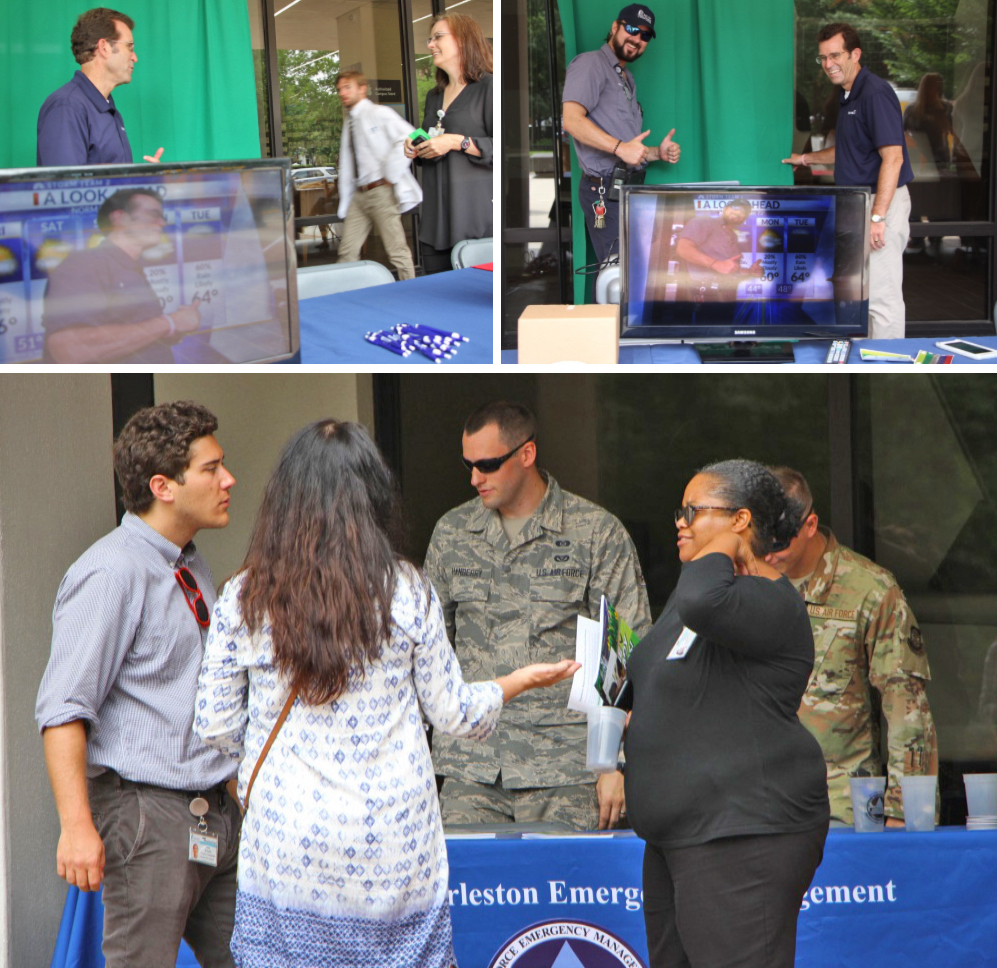 In an attempt to engage passersby, Fowler brought a green screen and monitor and let anybody willing do a pretend weather segment with him. One after another, MUSC employees took their stab at Fowler's job. A nurse. A maintenance worker. Even a FedEx employee making a delivery got in on the action.
According to the National Oceanic and Atmospheric Administration's Climate Prediction Center, there is a 40% chance of a near-normal season this year, a 30% chance of an above-normal season and a 30% chance of a below-normal season. It has also predicted a likely range of nine to 15 named storms (winds of 39 mph or higher), four to eight of which could become hurricanes (winds of 74 mph or higher), including two to four major hurricanes (category 3, 4 or 5, with winds of 111 mph or higher). NOAA provides these predictions with a 70% confidence level. The average hurricane season produces 12 named storms, six of which will become hurricanes, including three major hurricanes. The hurricane season, which began June 1, extends to November 30.
For those who missed the event, Wood recommended going online and tapping into resources like #Hurricane Strong and the South Carolina Emergency Management Division's 2019 Hurricane Guide. He also explained that MUSC, which has about 3,000 students in its six colleges, not only communicates and shares information with city and county emergency management teams but other local schools and universities so that everybody is on the same page.
MUSC employees and students can sign up for the MUSC Alert system to receive emergency notifications and also check Yammer's Weather Updates group. The 843-792-MUSC (6872) hotline will go live if the campus shifts to emergency operations.
"Like John F. Kennedy once said, 'The time to repair the roof is when the sun is shining,' and the best time to prepare for a hurricane is when there's not a hurricane," Wood said.