About The Digestive Disease Center
Located in beautiful Charleston, SC, The MUSC Health Digestive Disease Center, based in the Ashley River Tower, has a well-established team of physicians, nurses, and health care providers dedicated to the long-term care of patients with digestive disorders.
Our Vision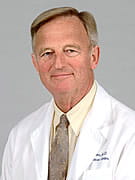 Established in 1995 by Dr. Peter B. Cotton, the DDC brings together gastro­enterologists, surgeons, and radiologists who have special interests in dealing with various digestive problems. It is our goal to provide comprehensive clinical services for patients with known or suspected digestive issues, incorporating the disciplines of gastroenterology, hepatology, nutrition, pediatric services ... plus many others.
It is our vision to be the nationally recognized leader in multi-specialty patient care, research, and education in digestive disorders.
The Challenge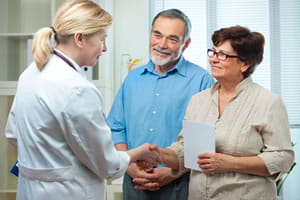 The management of digestive diseases, which has improved enormously over the last two to three decades, has also become more complex as the number of treatments has rapidly grown. The challenge is to combine the proper care using the most effective treatments in combination with competent and caring medical advice.
The majority of patients are managed with medical, endoscopic, and non-operative therapies; but, when these treatments are ineffective, patients are referred for surgical management. This has made it essential for specialists of different expertise to work together to provide the most effective and efficient treatment for their patients.
Specialized Care
The DDC's specialized faculty has particular expertise in a variety of approaches to digestive health, including:
advanced diagnostic and therapeutic endoscopy;
esophageal diseases and general motility disorders;
liver disease (and transplantation);
complex pancreatic and biliary diseases;
interventional radiology;
nutritional disorders;
ano-rectal and colonic problems;
laparoscopic surgery;
pediatric gastroenterology and surgery; and,
GI oncology (in association with the MUSC Hollings Cancer Center).
The DDC also offers services at the Ralph H. Johnson Department of Veteran Affairs Medical Center (VAMC).
Leadership
The Hospital recognized the importance of the multi-disciplinary vision of MUSC Digestive Health (formerly known as the Digestive Disease Center), and reorganized its clinical operations into Service Lines, including the Digestive Disease Service Line, initially lead by Drs. Mark Payne and David Adams, administered by Vicki Marsi, followed by Brian Sloan. More recently the MUSC Service Lines morphed into Integrated Centers of Clinical Excellence (ICCE). Dr. Brenda Hoffman now leads the Digestive Disease, Endocrine & Metabolism, with its Administrator, April Reeder.
Education
The MUSC Health Digestive Disease Center has developed an Endoscopy Learning Center, pulling together the talent of faculty, trainees and staff from the Divisions of Gastroenterology & Hepatology, Surgery, and Radiology, as well as other specialists dealing with patient care, research and education in digestive diseases.
These multidisciplinary resources provide a broad education perspective. We offer a standard standard three-year fellowship program, focused advanced training fourth-year programs, and short-term attachments (for observation).
Research Trials
A clinical trial is a research study involving human volunteers to help answer specific health questions. Carefully conducted clinical trials are the fastest and safest way to find treatments that work in people and ways to improve health.
Participants in clinical trials can play a more active role in their own health care, gain access to new research treatments before they are widely available, and help others by contributing to medical research.
DDC Research efforts are managed by the Digestive Disease Research Center and is supported by the DDC/GI clinic, endoscopy staff and physicians.