Patients and Public Information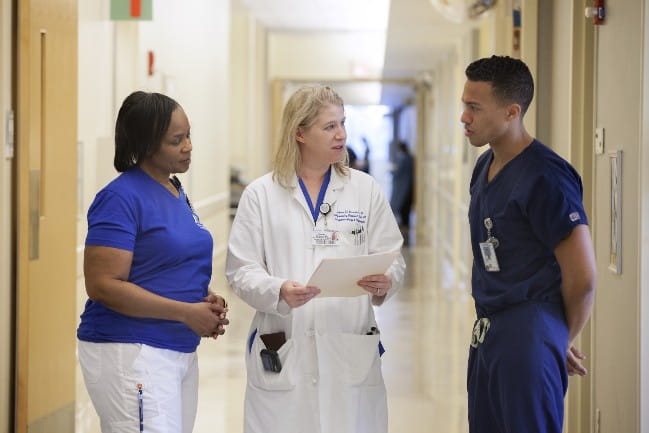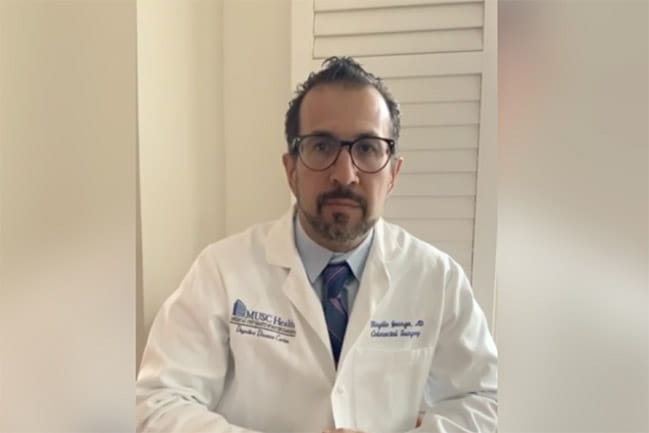 We Are Ready
The MUSC Health Digestive Disease Center has developed safety protocols for patients and health care providers.
We Are Open
The MUSC Health Digestive Disease Center has developed safety protocols for patients and health care providers.
Located in beautiful Charleston, SC, MUSC Digestive Health, based in the Ashley River Tower, has a well-established team of physicians, nurses, and health care providers dedicated to the long-term care of patients with digestive disorders.

Established in 1995, the DDC brings together gastroenterologists, surgeons, and radiologists who have special interests in dealing with various digestive problems. It is our goal to provide comprehensive clinical services for patients with known or suspected digestive issues, incorporating the disciplines of gastroenterology, hepatology, nutrition, pediatric services ... plus many others.
Biliary/Pancreatic Research Thrives at MUSC
New studies in sphincter of Oddi dysfunction
MUSC faculty continue to address important issues in biliary and pancreatic medicine. Joe Elmunzer and team have NIH funding to establish the best method to prevent pancreatitis after ERCP procedures. The SVI study is designed to establish whether medical intervention (Indomethacin) is as effective as the combination of Indomethacin and a pancreatic Stent. It is being carried out in 14 centers across USA and has already enrolled in excess of 600 subjects judged to be at increased risk of pancreatitis. Many of these subjects have post-cholecystectomy biliary pain, or unexplained idiopathic recurrent pancreatitis (IRAP), and are suspected to have "sphincter of Oddi dysfunction (SOD)".

The earlier NIH-funded EPISOD study, led by Peter Cotton, was an iconoclastic contribution to the field of gastroenterology. In addition to setting a new standard for sham-controlled trials in endoscopy, EPISOD established that patients diagnosed with SOD based on the presence of biliary- or pancreatic-type abdominal pain alone – previously called "SOD type III," fared no better after a sphincterotomy than a sham intervention. Given the substantial short- and long-term risks of ERCP, including post-ERCP pancreatitis, bleeding, perforation, and post-sphincterotomy re-stenosis (scarring), EPISOD has changed clinical practice: fewer patients are now offered ERCP for biliary- or pancreatic-type pain alone.

What remains controversial is the role of ERCP and sphincterotomy in two other groups of patients still classified as SOD: first, those who have biliary-type abdominal pain with a dilated bile duct or abnormal liver chemistries; second, those who have pancreatic-type abdominal pain with a dilated pancreatic duct, abnormal pancreas chemistries, or simply unexplained episodes of acute pancreatitis. Based on limited evidence, many patients are offered ERCP and sphincterotomy when the symptoms are severe enough to warrant the risks of the procedure. The SVI study includes many of those patients, but follows them for only a month after sphincterotomy to measure the incidence of post-ERCP pancreatitis.

Greg Cote and team have received NIH funding to perform the RESPOnD (Results of ERCP in SPhincter of Oddi Dysfunction) study, which will follow patients who undergo ERCP for SOD for a full year. The goal is to establish the precise characteristics of patients who benefit, and of those who do not, to better inform future practice. This is important, not least because the treatment (ERCP and sphincterotomy) has substantial risks as detailed above. Patients with suspected SOD who are not in the SVI trial may also be enrolled in RESPOnD. In addition to studying the impact of ERCP on biliary- and pancreatic-type pain, RESPOnD will also evaluate the role of sphincterotomy in reducing the risk of recurrent idiopathic pancreatitis. The study will commence early in 2018 and enroll up to 400 patients. It will be by far the largest study of this problem, and should produce definitive results.

Details of these, and other ingoing studies, can be found at SCResearch.org or by contacting the project manager April Williams at 843-876-4303.